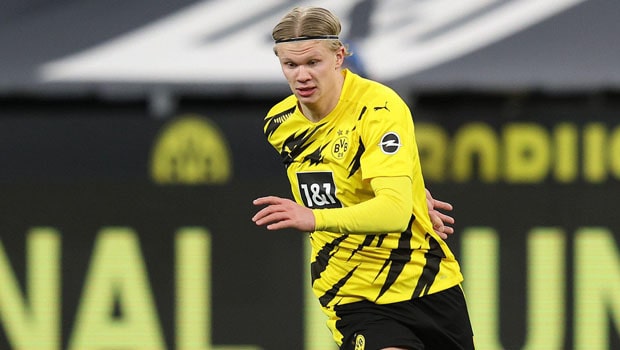 Red Devils Boos Ole Gunnar Solskjaer does not want Erling Haaland to slip away from him in the next transfer market, and it appears that he is doing his best to convince the forward to join Manchester United.
Both have known each other very well from their time at Molde, and Solskjaer wants to take advantage of this close relationship to secure Haaland's services next season.
According to the Spanish publication AS, United has admitted that they are looking for a new center-forward, and the priority for that position would be Haaland.
With the club's approval, Solskjaer would have already started talks with Haaland to convince him before the transfer period opens.
Solskjaer has not addressed the issue directly, although he did hint that talks are underway.
"When you have had kids and players through as a coach, you follow them and I keep in touch with Erling," said the Norwegian coach and added.
"It's great to see him become the player he has become and [how] he works to improve all the time. He's a Dortmund player – we just wish him well there and let's see what life will bring later on.
"You know I can't speak about Erling because he's at Borussia Dortmund, and it's disrespectful to talk too much about it, apart from that I know him and I speak to him.
The race for Haaland's services will be difficult as big clubs like Real Madrid, Barcelona, and Manchester City are very interested in the player.
Haaland has shown spectacular performance this season, participating in 30 games for Borussia Dortmund and scoring an impressive 31 goals.
Leave a comment