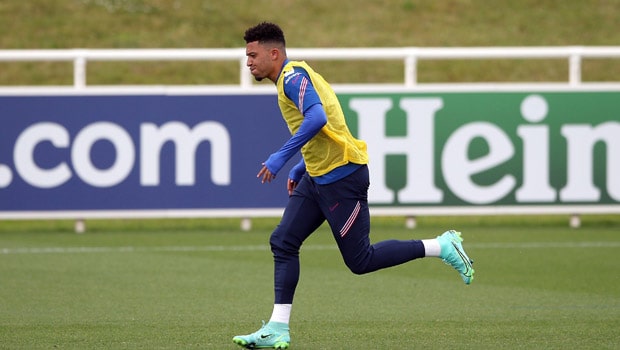 Reports indicate that former Borussia Dortmund star Jadon Sancho has reportedly agreed to a deal with Manchester United that should be finalized within the next week. It's a £75 million plus £5 million deal for the 21-year-old.
Sancho started his career with Watford and Manchester City as a youth player before moving to play first-level action in Germany.
In 38 appearances last season, Sancho scored 16 goals, including two goals in the German Cup final victory vs RB Leipzig.
Sancho did see some action in the recent Euros England-Czech Republic match when he came on as substitute in the 84th minute.
"It was definitely special to get my first minutes in the game," Sancho said afterwards. "It's something that I will never forget and definitely hopefully I can get more minutes and games to come and just take my time when I get my chance to play. I'll show everyone what I can do."
Sancho has 20 assists in each of his last three seasons, playing at a remarkably productive rate. Why he's not getting more action in the Euros is anyone's guess.
Southgate is biased towards Premier League production, and it's not easy to argue against that.
"England must have the best offensive line in Europe. Otherwise, I cannot explain to myself why Jadon Sancho has yet to play a minute at Euro 2020 so far," sports analyst Patrick Berger said via social media.
Sancho originally joined Borussia Dortmund in 2017.
Liverpool have had reportedly been connected to Sancho as well, but all indications as of publication indicate a move to Manchester United imminent.
Leave a comment