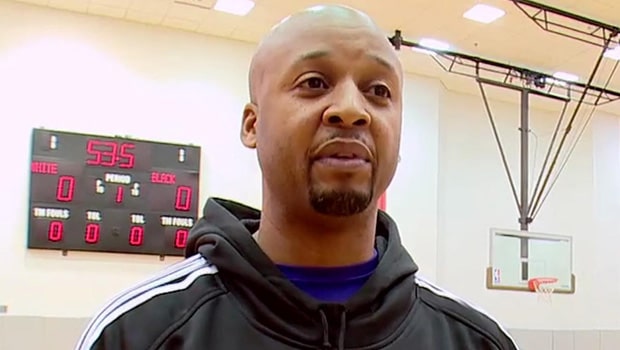 A three-time NBA champion with the Lakers, Brian Shaw played with Kobe Bryant from 1999 to 2003, was an assistant coach for the Lakers from 2005 to 2011 and an associate head coach from 2016 to 2019, so what he has to say about him clearly has enough credibility. Shaw discussed Kobe's resilience:
"[Kobe] has the highest threshold for pain of anybody I've ever met. LeBron got cramps and they carried him off the floor. Paul Pierce hurt his knee and they took him out in a wheelchair. Dwyane Wade got wheeled off after he separated his shoulder.  
Kobe ruptured his Achilles and wouldn't come out of the game until the trainer let him shoot his two free-throws. Then he walked all the way to the locker room. He wasn't going to let anybody wheel him off."
Brian Shaw played 14 years in the NBA with the Celtics, Heat, Magic, Warriors, 76ers, Trail Blazers and Lakers, averaging 6.9 points, 4.2 assists and 3.4 rebounds in 23.0 minutes over 943 games.
Kobe Bryant is possibly one of the greatest NBA players of all-time and the greatest Laker ever. Two jersey numbers in the rafters at the STAPLES Center prove it. Kobe was able to take over games in ways that not many players could.
His drive to win at any cost helped him succeed on and off the court. An 18-time NBA All-Star, five-time NBA champion and one-time NBA MVP, Kobe tragically passed away on January 26, 2020.
Eduardo Solano, from FOX Sports Radio 1340 AM Hopewell and AccuScore, wrote this about Kobe Bryant recently:
"I've always been a Chicago Bulls fan but I followed Kobe Bryant's entire career! Kobe is one of my favorite athletes of all-time and I still can't process that he is gone."
Leave a comment