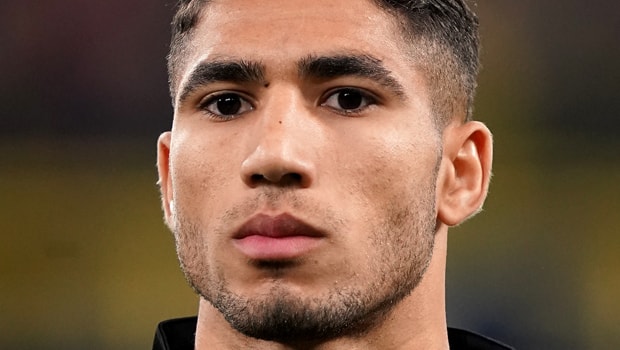 Real Madrid right-back Achraf Hakimi is winding down on his two-year loan deal at Dortmund. However, there has been an initial report that there is no guarantee of the player making a return to Spain. But the good news there for the Madrid faithful is that he has c8nsideted a return to his parent club.
Many have thought where next for Hakimi after his two-year loan deal in Germany comes to.an end. The  Morrocan international has shown  massive improvement since the beginning of his loan spell sliding straight into the full-back position and cementing it ever since with his latest goal against Paderborn to complete his side fourth goal in a four-nil rout.
With the imminent arrival of Thomas Meunier from PSG, this shining has shown that Dortmund are ready to bid their on-loan star player  goodbye to his parent club in Spain
Bundesliga giants Bayern Munich  have also tried to poach the player from their rivals but have to decide against signing him due to the resolute commitment the Spanish giants have for the player
Hakimi's agent, Camano, has revealed that the 23-year-old future lies in Santiago Bernabeu and will join the club when the Bundesliga season ends.
" everyone knows Achraf joined from Madrid to join Dortmund and improve his game. He has accomplished that now, and Dortmund is grateful for his services, but he has to make a return back to the club."
With the return of Hakimi, this will further bolster the right-hand side of Zidane's squad, and it will be a crime for Hakimi to warm the bench again.
Leave a comment