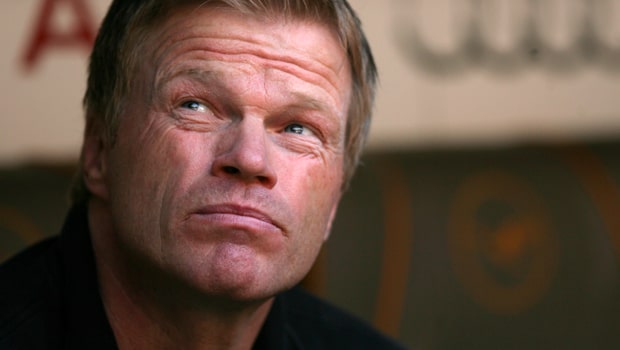 Bayern Munich legend Oliver Khan and Club's President Herbert Hainer held a press conference to unveil Oliver Khan as an executive club member of the board.
Among the issues discussed was where Khan unveiled his vision for the club's transfer policies, youth development and the Bayern Munich brand in entirety.
The famous ex- Bavarian shot-stopper began by making assurances that he will not let his emotions rule when it comes to decision making for the club. He said in his given statement during the press conference. "Emotions are essential. However, in the business world, emotionality is not the best idea. I will not make an intercepting tackle through the meeting room as things are beginning to change after all".
When Hainer and Khan were quizzed as to form a better partnership similar to that of Uli Hoeness and Karl-Heinz Rummenigge, he [Khan] said; when making decisions for this great club, everyone's choice will still be heard. Furthermore, In contrast to Manuel Neuer's contract negotiations, the legend said he would prefer to keep it confidential.
He revealed that, such issues such as Neuer's should be discussed seriously and how important it is to treat it in-house.
Bayern's sporting director Hasan Salihamidzic currently controls Bayern's transfer plans. He was the sole reason why Alphonso Davies decided to join the club from Vancouver Whitecaps in the Major League Soccer [MLS].
Khan also stressed on the fact that he plans on stepping in when he has the chance as regards transfers working hand in hand with Salihamidzic and the rest of the Bayern scouting team.
The Bavarians have always taken pride in strengthening their youth development programs to produce talents that eventually work their way into the senior team. Khan has already noticed that the club is on its right path regarding that and he intends to see the continuation of that process.
Oliver Khan's has joined the team winter training camp in Doha, Qatar hours after his press conference to familiarize himself with players and coaching staff.
Leave a comment