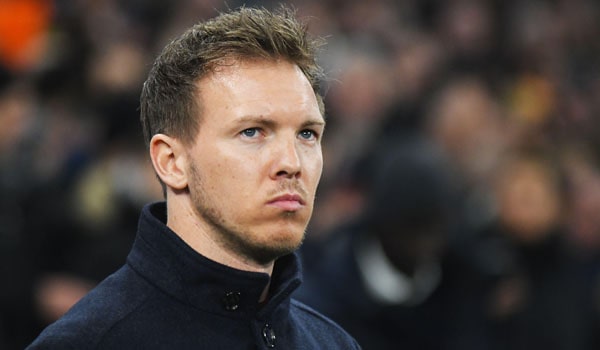 Bayern Munich manager Julian Nagelsmann has praised defender Dayot Upamecano on his run of recent form.
The French international has been displaying that form that once made his transfer possible from RB Leipzig to Bavaria. His presence at the back with the pairing of fellow French defender Hernandez has been brilliant so far, with the duo keeping the Bayern defence safe.
During his first season in Bayern, the former Leipzig man struggled for consistency as he was plagued by injuries. However, there err flashes of brilliance when he made the return to the pitch, which made Bayern keep believing in him.
This campaign will be a set target for Upamecano as he will be looking to continue his I.pressive start, which can only be achieved by maintaining top-level fitness and continuity.
Nagelsmann has now taken a close watch on Upamecano's progress this season and reserved some excellent comments about the centre-back.
Speaking in an exclusive interview with the club media on Thursday, Nagelsmann was full of compliments for his player.
"Dayot is a great guy and a player who's always willing to give his all on the pitch. His great attitude makes him one of the standout players on the team, and I'm glad he's with us."
"I hope he continues to keep this level intact and plays regularly.". He added.
Many believed that Bayern have been poachers of talent from Leipzig, and players would struggle to make an impact. The fact here is that Upamecano and Sabitzer are now beginning to show why Bayern paid over the odds for them.
Bayern travels to face second-placed Union Berlin on Saturday as they hope to get back to winning ways in the Bundesliga.
As the transfer window came to a close, Bayern Munich will be happy with their transfer business this summer. They strengthened their squad with players like Matthijs de Ligt, Sadio Mane, Noussair Mazraoui, Ryan Gravenberch, and Mathys Tel.
Leave a comment