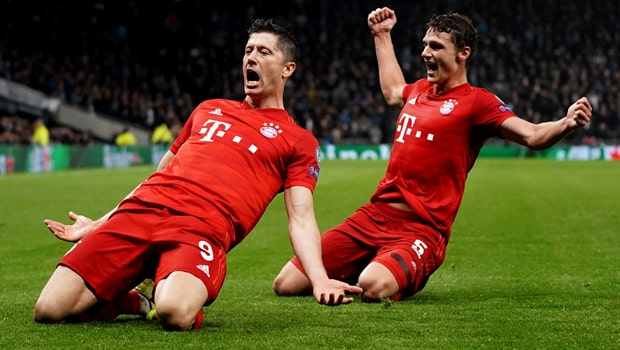 Bayern Munich forward Robert Lewandowski has made promises to get better and believes his best is yet to come.
The Polish striker has been in brilliant form scoring 23 goals in 18 club appearances for the Bavarians this season and, more so, breaking club records in the Bundesliga. He scored in seven straight matches, making him the highest goalscorer in the League. However, the Polish forward reveals though he may be approaching his peak (31) but insists he can further improve on his current form, that all he needs to do is to work hard.
When quizzed about how can build on his current form, he said, I have been working very hard to achieve this form. Currently, everything is fine; my body is in good shape. But this wouldn't stop me from resting, and I am aiming to get even better". I can balance between when I can do more and when I need to slow down. Even though I'm 31, I still know how to manage my top form." Lewandowski is just starting to enjoy his best form, and hopefully, we will see him continue for more years to come.
The striker is set to return to club action after the international break this weekend as Bayern travels to Fortuna Dusseldorf. Lewandowski took his scoring form to the National team this week as he scored an incredible individual effort in Poland's 3-2 win over Slovenia as they qualified for the Euro 2020 Championships.
Timo Werner, who plays for RB Leipzig, is a player who has been keeping up the pace behind Lewandowski in contention for the Golden boot prize in the Bundesliga. Lewandowski scored 22 goals last season, a figure which he is just six goals behind in 11 games this season. And his league form has continued this season in the Champions League, where he scored six goals in four appearances.
Leave a comment