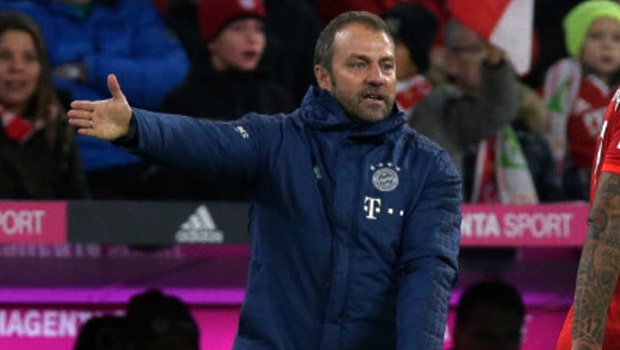 Bayern Munich man Centre back to Premier League side A Boss Hansi Flick has responded to the rumours linking the German centre back to Premier League side Arsenal.
The interim manager failed to rule out a move for the defender this January amongst Arsenal interest in him but revealed: "it is hard to manage."
Jerome Boateng has been on Arsenal's radar in recent weeks with premier league club weighing their options to either sign the defender permanently or grab him on a loan deal till the end of the season.
Arsenal is currently cash strapped, and Bayern manager refused to rule the possibility of a move even though he is expecting the defender to stay till the end of the season.
When Flick was quizzed after a training session in Dubai on Friday, the gaffer said, "Boateng is still a Bayern player. He has been training well with the club during the winter break." I don't know what the next few weeks will be like. I'm less worried about if he will leave the club or not as it is beyond my imagination at the moment".
Another player linked with a move away from Bayern is David Alaba. The left-back has been playing out of position for some time while the young Alphonso Davies has been tying down a regular spot.
Flick was more confident in his reply when quizzed about David Alaba's transfer this January saying, "Alaba will not be sold this winter."
The player has not revealed anything yet about that, but currently, as it stands, the player will favour any unusual move with reasonable offers.
Leave a comment