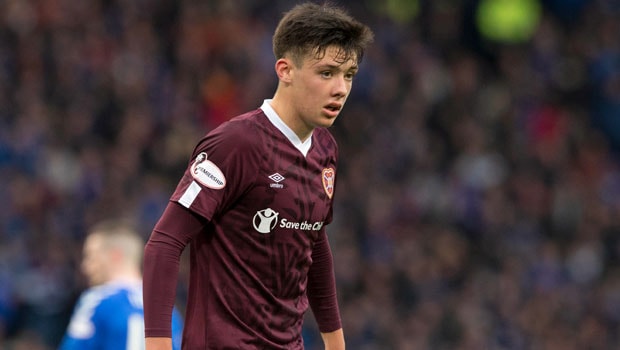 Bundesliga giants Bayern Munich are keen on signing a young prodigy from Scottish side Hearts.
Following the lockdown due to the pandemic virus outbreak, it has given clubs time to restrategize and reflect on their summer transfer plans. However, clubs have considered players taking wage cut that hasn't deterred clubs in identify their targets and looking to sign them.
The Bavarians are working on improving their first-team as they look to plan a tad of the summer transfer window. This also involves the continuation of the project of developing young talents into the academy with the likes of Alphonso Davies, Joshua Zirkzee and the likes breaking into the first team.
According to reports, Bayern is interested in signing Aaron Hickey from Hearts. Further reports indicated that the Munich outfit had been keeping tabs on the Hearts player for a while now. Bayern isn't the only team rumored to be interested in the player as various clubs are looking to secure his services.
The teenage sensation broke into the first team and had since then been tremendous for the club. The defender had so far made 30 appearances for Hearts in all competitions with one goal and an assist to his rank.
The 17-year old versatility is top-notch as he can play in all positions in the backline. But his favorite job is at the left-back of the defense.
Hearts, on the other hand, may not be able to resist the urge on cashing on their youngster as his current contract is due for expiration at the end of 2020/2021 season. If Bayern decides to cement the transfer, they might have to come up with a severe fee to back up their interest.
Leave a comment