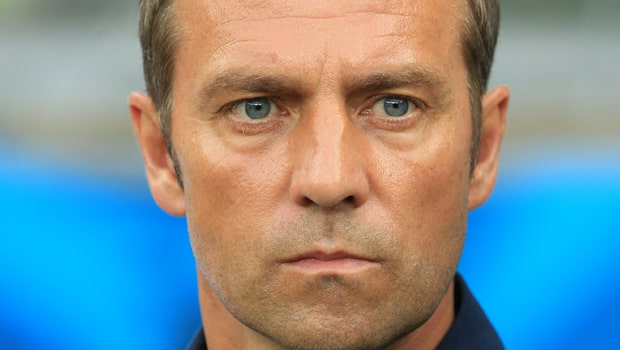 Bayern Munich wrapped up the year on a positive note with a late 2-0 victory over their counterpart Wolfsburg as they make it three straight league wins in a row.
The Bavarians had to dig deep late into the game to snatch a win which is synonymous to their game against Freiburg last Wednesday.
Hansi Flick had to make some changes in midfield due to injuries sustained to Corentin Tolisso and Leon Gortezka. Adding to the midfield woes, Thiago Alcantara also missed the match due to a series of yellow cards picked up.
This absenteeism forced the likes of Joshua Kimmich moved to midfield and Javi Martinez occupying the Central defence, while the partnership of Thomas Muller and Philippe Coutinho continued as they play behind Robert Lewandowski.
The home side started the game on the front foot, creating a lot of problems for Wolfsburg as they try to break into the wolves defence.
However, Ivan Perisic came close to breaking the deadlock in the 13th minute as Wolfsburg Goalkeeper Koen Casteels saved his brilliant close-range effort. The wolves also tried to catch Bayern on the counter but German shot-stopper Manuel Neuer was at alert to deny Felix Klaus at the near post.
Bayern attacks kept coming waves after waves as they tested Casteels once again midway through the second half as David Alaba unleashed a fierce shot from outside the box. The host was dominant all through the first half but failed to take their chances as the half ended on a disappointing note as Martinez was taken off due to a severe injury.
As the second half began, the Bavarians became rejuvenated as Philippe Coutinho cut in from the left flank and launched along strike. Still, Casteels was more than capable of guarding it away from goal. Despite all the attacks, Wolfsburg we're able to create a chance of their own in the final third. But their [Bayern] defence stood tall and was keen to repel their attacks.
Flick brought on the young Joshua Zirkzee who was the hero in the last game and he once again impressed as he put his side ahead in the 85th minute after a squared pass from Thomas Müller. Bayern surged for an excellent counter-attack as Serge Gnabry doubled their lead.
Bayern stays in the third position four points behind RB Leipzig. They will need to improve their game against compact teams as they need to prepare for the second half of the season.
Leave a comment