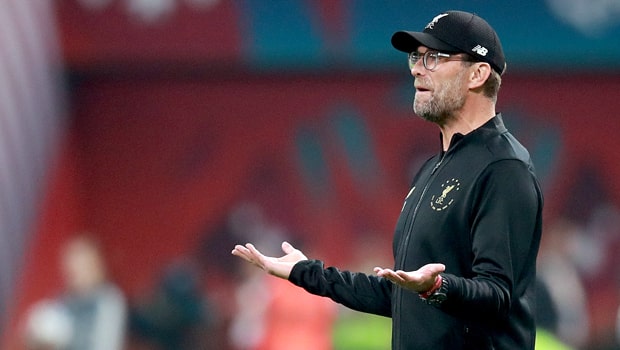 The secondary cup competition in the UK, the Carabao Cup (or EFL Cup) had its quarter-finals played during the week. While the other major clubs went through their minor opponents, even Leicester beat Everton in the penalties, Liverpool crashed out of the competition against Aston Villa. The senior squad is playing the Club World Championship at the time, so it was the secondary lineup for Liverpool facing Villa and the hosts punched their tickets easily with a 5-0 trashing.
The cup has been won by Manchester City for the past two seasons, while Manchester United took the spoils the year before that. City has taken four of the past six, though. In the semifinals, we get to witness another Manchester derby as the teams clash on Tuesday 7th of January at Old Trafford and 29th of January at Etihad.
City's route to the semifinal was rather easy as they had to go through Preston, Southampton and finally League One side Oxford Utd. Their local rivals will be by far the biggest challenge so far and the United currently have the bragging rights after winning the EPL derby 1-2 exactly a month before the next clash will take place. United's route to the semifinal was perhaps a tad tougher, as they first narrowly beat Rochdale on penalties, but then went on to win Chelsea at Stamford Bridge. The quarter final against League Two side Colchester was a breeze, though.
The other semifinal pairing features Aston Villa, who received the free pass from quarter finals against the youngest ever Liverpool squad featuring no players from the senior team. Villa did, however beat two Premier League sides in addition to Liverpool in order to reach the semifinals, so they're not entirely out of place.
On route they won Crewe, Brighton, Wolves and finally Liverpool. Their opponent will be the high flying Leicester City, who struggled to overcome Everton in the quarter finals and only pushed past after the penalties. Before Everton, Leicester had taken down Newcastle, also on penalties and then easier Luton and Burton. Leicester has won the Cup, named Worthington Cup at the time, back in 2000 and 1997, while Aston Villa's glory days were just before in 1996 and 1994. The first leg is played on 8th of January at Leicester and the second one on 28th at Villa Park.
Leave a comment