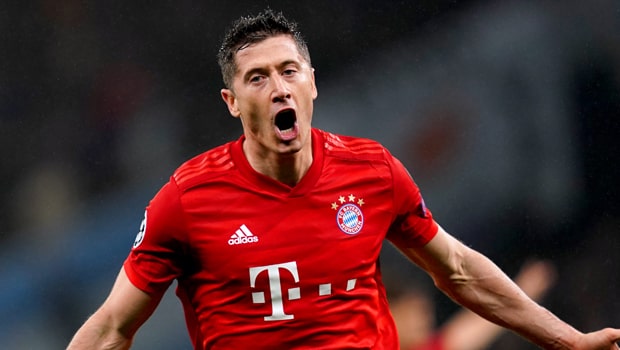 Bayern Munich left-back David Alaba has praised his teammate Robert Lewandowski saying the forward should be in the same class with Cristiano Ronaldo and Lionel Messi whenever talks arise about players who are the best in the game.
Alaba witnessed how Lewandowski's performance tore apart Chelsea on their home ground. The Bavarians were too hot for the Premier League side as a brace from former Arsenal man Serge Gnabry, and Lewandowski sealed an emphatic win on Tuesday night.
The Left back was full of praises for the 32-year old who has now scored 39 goals for the Munich outfit across all competitions this campaign has placed the forward among the best players in the round leather game.
He [Alaba] revealed in an interview after the game that " Robert is a brilliant forward and a world-class player and we know how potent he is in front of goal, and he has shown that times without number again tonight with another goal and assist. His presence has shown how vital he has been to the club, and we are happy to have him on the team."
"He shows this consistency every weekend, and I think he is one of the best and maybe the greatest striker in the globe. He scores in almost every game we play, and he deserves to be at the top with guys I spoke earlier on [Messi and Ronaldo]."
With such an electrifying performance displayed by the Bavarians on Tuesday night, there have been reactions that Bayern could go all the way to win their first Champions League title since 2013. They have been through a rough and patchy start since the beginning of the campaign, while Niko Kovac was still in charge before the caretaker manager[Hans Flick] replaced him.
Bayern will hope to continue their impressive form as they will look to finish up the brilliant job next week against Chelsea at the Allianz Arena.
Leave a comment