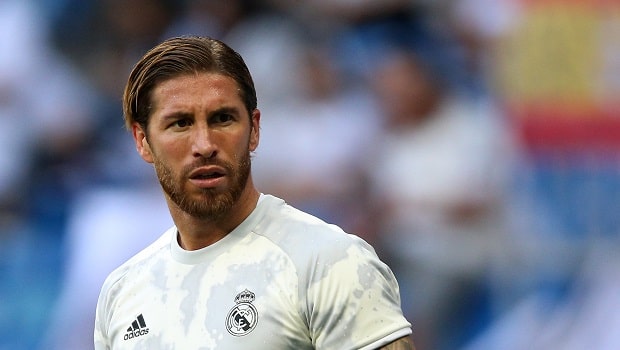 The highly anticipated derby of the eternal La Liga arch-rival behemoths Barcelona and Real Madrid finally took place on Wednesday evening after being postponed for almost two months.
While the Spanish giants are once again going head-to-head on top of the league, the tension between the teams has somewhat eased from the heyday of the rivalry. It was only fitting that after the controversial postponement, due to security issues amid the demonstrations in Catalonia, the teams played an intense but uneventful 0-0 draw in front of the sold out Camp Nou.
On the field the tensions were not as high as off the field and both teams played more carefully than usual. The whole game only saw six shots on goal, with Real Madrid taking four and Barcelona a measly two – something the home supporters are definitely not happy about. It was the first time in 17 years the teams played a goalless draw, but the result was justified by the lack of production by both teams.
Real Madrid was more active side especially in the beginning of the game and had a ball saved from the goal-line by Barcelona defense. The visitors also had a penalty claim go unnoticed and despite the occasional pressure, Marc-Andre ter Stegen had to only parry four shots on goal in the first half – and eventually in the whole game. Barcelona's chances were few and Thibault Courtois stonewalled the two efforts by Barcelona offense and team captain Sergio Ramos cleared the ball off the goal-line once as well.
If the first half was all Real Madrid in the second half the visitors disappeared from the picture, especially in the offense. No shots on goal were taken and Barcelona gained the momentum but constantly squandered their chances inside the box. Real Madrid eventually found the net on a counter-attack, but despite strong opposition by Gareth Bale the goal was correctly waived off as offside. The visitors were pushed on the defensive for the second half, but Barcelona managed only one shot on goal despite the pressure.
In the end, the result is likely to satisfy both sides but left a lot to be desired for the fans, who were expecting a hard-fought and perhaps even emotional spectacle. But it was two highly professional and clinical outfits going head-to-head for the domestic title – and it showed.
Dafabet offers
Barcelona vs Deportivo Alaves (1×2): 1.15 – 7.10 – 19.00
Real Madrid vs Athletic Bilbao (1×2): 1.38 – 4.70 – 8.30
Leave a comment