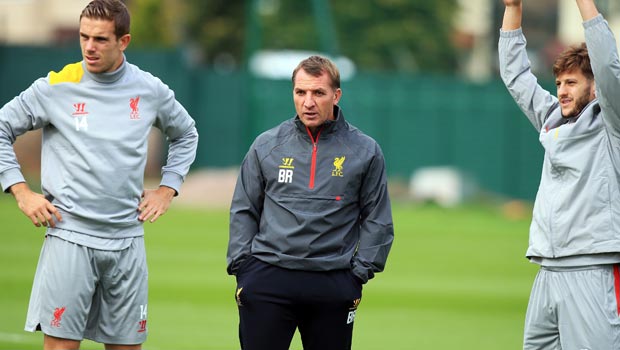 Liverpool boss Brendan Rodgers is staying calm following an indifferent start to the season and says it is only a matter of time before they improve.
Liverpool only just missed out on the title last season meaning expectations were high going into the new campaign, especially following the arrival of a host of new players.
However it is taking time for them to gel and Liverpool have picked up just six points from the opening four games, four less than this time last season.
Rodgers is not concerned though and believes they will improve as the season progresses, just like they did in the last campaign.
"There's no magic formula, it's just constant work on the training field," Rodgers said.
"I remember this time last year, we were sat in press conferences and the questions I was getting asked were about whether we were going to be able to score goals. We ended up with 101 goals.
"It's just time and patience with players. The way we were playing in March, April and May last season we weren't playing that way last September. It'll be the same this year.
"I've always said by the time the second part of the season comes, we'll always be stronger and better."
Meanwhile Rodgers says it is crucial that his experienced Reds stars pick up the slack while his new boys continue to settle in and adapt.
"I think they naturally do that, I think that is part of the process here," Rodgers said of the way his senior players spread the load.
"We are about the team and we will attack and defend, win and lose as a team, but with the new players coming in it does take a bit of time – but it is not an excuse.
"While you are letting the players settle you need to win matches."
Leave a comment