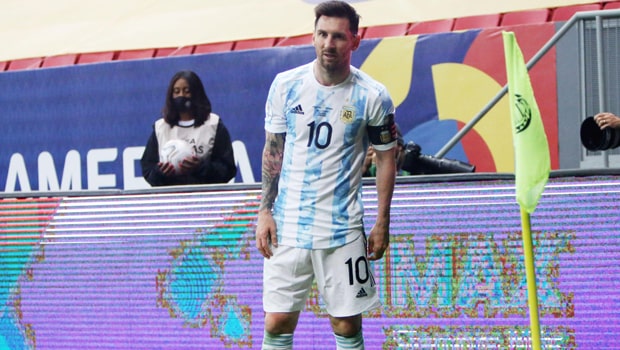 The Copa America will come to an end on July 10 at the iconic Maracana stadium with one of the biggest fixtures in world football as hosts Brazil face Argentina in the final.
Argentina has 14 Copa America titles in the history of the competition but the last one came in 1993 meaning that six-time Ballon d'Or winner Messi hasn't won any Copa title and neither the FIFA World Cup.
The Barcelona legend has won it all at club level but success on the international scene continues to elude the player despite featuring in the 2014 FIFA World Cup final and three different Copa America finals.
Messi has been at the forefront of the run to the final after leading the goalscorers chart with 4goals and 5 assists but the efforts of goalkeeper Emiliano Martinez cannot be underrated after saving three spot-kicks in the shootout against Colombia in the semi-final.
Both teams got into the finals unbeaten as Argentine won four and drew two games including the opening 1-1 draw against Chile.
Brazil won five games and was only denied a win by Ecuador in a 1-1 draw in the group stage. They defeated Peru in the semi-final who will now face Colombia in the third-place match.
Meanwhile, in the final Messi will hope to help Argentina beat Brazil in Brazil for the first time since 1998 but he will be facing familiar foes in former Barcelona forward Neymar.
"I know Neymar said it because he's a good guy, it's the final we were all waiting for. It's going to be the final we were all hoping for, it's going to be very close, very difficult," Messi said.
Neymar had stated specifically that he wanted Argentina in the final, although they will be without Gabriel Jesus who was suspended from the final.
Leave a comment