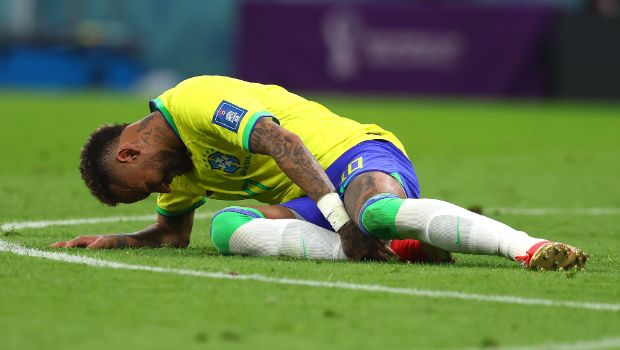 The Brazilian national team camp has been dropped into an injury crisis after it was confirmed on Saturday that two of its players had been ruled out of the competition.
This is in addition to the absence of PSG forward Neymar, who has been missing since the first game against Serbia, where the Brazilians won 2-0.
While Neymar played 79 minutes of the first match against Serbia, he was substituted after a rash challenge that injured his ankle.
Since then, the forward has been projected to return before the quarterfinals, but Saturday's news is a setback for Tite's side.
After winning their first two matches, Brazil lost 1-0 to Cameroon in the final group game played by most of their second side.
However, Brazil came off worse than just their loss as Arsenal striker Gabriel Jesus left the pitch after playing 64 minutes of the game due to a knee injury.
The injury will rule him out of the rest of the tournament and restart the Premier League on boxing day for Arsenal. Furthermore, left-back Alex Alex has also been ruled out of the competition after he suffered a similar knee problem.
Already the Brazilian football federation has said it will get in touch with the club side of both players to facilitate treatment and recovery for both players, whether with the team in Qatar or to depart and continue treatment with their clubs after MRI scans were done.
"As announced by the Brazilian FA after the game against Cameroon, players Alex Telles and Gabriel Jesus underwent tests on Saturday morning. Accompanied by the Brazilian National Team doctor, Rodrigo Lasmar, they underwent an MRI on the right knee that confirmed the injuries and the impossibility of recovery in time to participate in the FIFA World Cup Qatar 2022." The statement from the Brazilian FA read.
Brazil, who finished first in the group, will face South Korea in Group G in one of the 16 matches on Monday.
Leave a comment