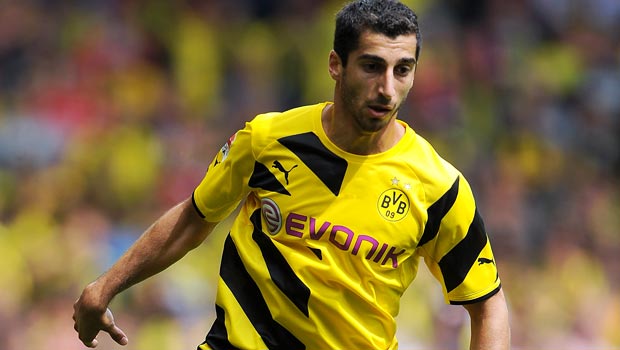 Borussia Dortmund expect to be without Henrikh Mkhitaryan until 2015 after the midfielder limped out of Saturday's 1-0 defeat to Hertha Berlin.
Hertha piled more pressure on Dortmund at the Olympiastadion and were able to take advantage when Mkhitaryan's replacement Jakub Blaszczykowski gave away possession and Julian Shieber bagged the winner.
Dortmund have been hounded by injury problems all season with the likes of Marco Reus, Mats Hummels and Ilkay Gundogan all enduring long spells on the sidelines.
Jurgen Klopp's side have struggled without a number of key players and Saturday's loss left them in the relegation zone once again.
Mkhitaryan was forced off after just 33 minutes against Hertha after pulling up with a tear in his right hamstring, with his recovery period expected to be up to six weeks.
The club confirmed on Saturday evening the extent of the Armenian's injury as their problems continue to get worse.
Klopp said: "He felt a tweak, which isn't good in a three-game week. It's very likely that he'll miss the rest of the first half of the season."
Die Borussen have two games against Wolfsburg and Werder Bremen left to play before heading off for the winter break and will now have to reshuffle the pack.
Klopp will be hopeful of having the 25-year-old back and available when they return at the end of January against Bayer Leverkusen.
Despite their problems in the Bundesliga, Dortmund are valued at 27.00 to win the Champions League after securing progression through to the knockout stages of the competition by winning their group ahead of rivals Arsenal.
Leave a comment