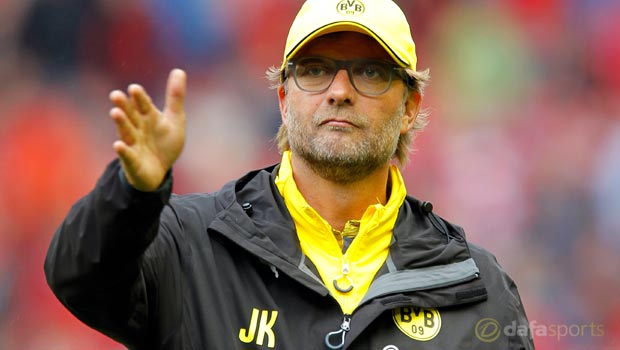 Jurgen Klopp admits he was too emotional to bid farewell to the Borussia Dortmund fans in his final home game in charge.
The enigmatic coach guided Dortmund to a 3-2 win over Werder Bremen on Saturday in what will be his final match as coach at Signal-Iduna Park.
After leading Dortmund to two Bundesliga titles and a Champions League final, he will move on to another club this summer after ending his seven-year affiliation with BVB.
Klopp received an incredible reception throughout the match and paid tribute to them with a lap of honour at the end, although he was unable to say goodbye.
In an open letter published after the game, he wrote: "I'm not doing this live because in life you hopefully learn from your mistakes, so I thought I wouldn't say goodbye like I did in Mainz a few years ago, where I was crying so much that my voice got stuck in my throat and nobody could understand what I wanted to say.
"Nevertheless, it was important to me to take the opportunity to say goodbye with all of you and to all of you."
Victory over Werder Bremen ensured Dortmund qualify for the Europa League – an incredible feat after battling with relegation for the first half of the season.
And the season could end on a bigger high next week with Klopp hoping to sign off with a win in the DFB-Pokal final against Wolfsburg before Thomas Tuchel takes the reins.
"You're all sensational and you're getting a great coach. But we've still got a few plans because next week we're in the DFB Cup final and ideally I'd really love to have a party in the city centre next Sunday," Klopp added.
"It'd be great to end things in such a way. I've had great fun here and again, many, many thanks for everything and we'll see each other again, we definitely will."
Leave a comment