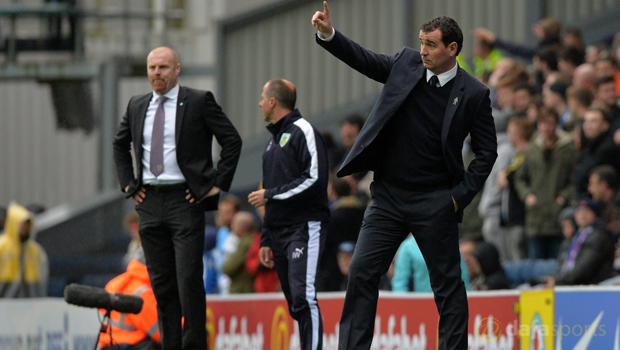 Blackburn manager Gary Bowyer has thanked the fans for their constant support and insists that he still has the backing of the owners after an inconsistent start to the season.
Rovers sit 18th in the Championship after 13 games as they look to get back on track against Leeds United when they travel away from home on Thursday night.
The Lancashire side are only three points clear of the drop zone having won just twice this season but he feels that can easily be turned around with a long way still left to go.
Blackburn were beaten at home to fierce rivals Burnley on Saturday but Bowyer believes he still has support from the fans and the owners.
Bowyer revealed he has held discussions with the Venky owners and believes they are happy with the performances on show, despite not securing the right results.
Asked if the owners were appreciative of the job he is currently doing Bowyer said: "Yes, in terms of how we're going about it and the football they're playing.
"There's been no mention of anything other than that."
The 44-year-old also thanked the fans for staying behind him and the squad in this difficult period after they clapped off the players following the defeat to Burnley.
Bowyer admitted he was "proud" to be in the hot seat and grateful for the on-going support coming from the stands.
He added: "I can't thank the supporters enough in all the time I've been in charge, from the caretaker role to being appointed full-time.
"I've very proud to be the manager of this club and the manager of a club with such good support.
"Our supporters clapped the players off on Saturday, which given the emotion of the game was a very humbling thing for us, because they realised what an effort the players had given and the performance levels they put on.
"I don't think you would see that much up and down the country this weekend just gone."
Blackburn are priced at 2.75 to take all three points away from Elland Road, while Leeds are available at 2.50 and the draw can be backed at 3.20.
Leave a comment