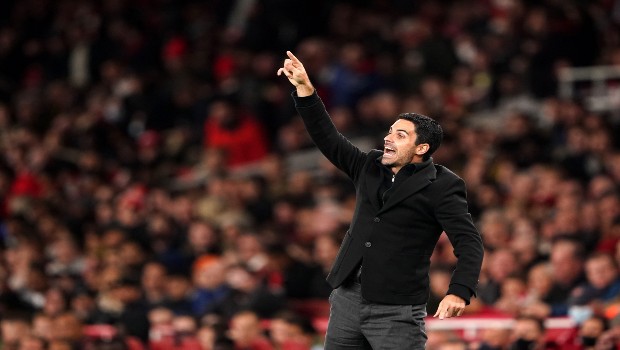 The Premier league weekend will be a significant one for two London clubs and Manchester United as the three teams face a test of character of their recent forms and future expection.
Mikel Arteta's Arsenal side will have to show maturity that their recent form suggests in all competitions when they face Leicester City at the Kings Power Stadium.
Arsenal have been unbeaten in their last nine games and haven't lost since their 5-0 loss to Manchester City at the end of August.
This has seen them surge into the quarterfinal of the Carabao Cup after beating Leeds United 2-0 on Tuesday.
Leicester City have eqaually been in strong form winning three and drawing two of their last five in all competitions.
Both sides are separated based on goals difference on the table with 14 points from nine games although the Foxes have been more clinical in front of goal with 15 scored compared to Arsenal's 10.
While Arsenal beat Aston Villa 3-1 pm Friday in their last Premier league game while Leicester city pipped Brentford 2-1 away from home.
A win for Arsenal can take them as high as fourth depending on other result while the Foxes will have similar movement with a win.
Meanwhile, Ole Gunnar Solskjaer needs the positive results to start coming in after an embarrassing 5-0 loss Liverpool at the weekend.
Mohammed Salah scored a hattrick in the win that has heaped pressure on the Norwegian manager, whose recent results with the Red Devils leaves a lot to be desired with just 3 wins in their last nine including 5 defeats.
Similary, Nuno Espirito-Santo hasn't been convincing with the Spurs albeit they sit in sixth position with 15 points and one more than Manchester United above them.
Tottenham are also in a better form with 4 wins in their last 6 games.
Other games see liverpool host Brighton, Manchester City and Crystal Palace, Chelsea face Newcastle.
Leave a comment