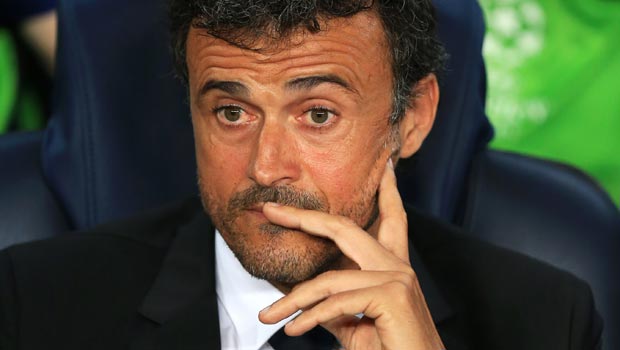 Barcelona head coach Luis Enrique believes Manchester City are "one of the hardest" teams they could have been drawn against after they were paired in the last-16 of the Champions League.
It is the second season in a row that the Catalan giants will face Manuel Pellegrini's Premier League champions at this stage with Barca easing to a 4-1 aggregate win at the start of the year.
However, following Monday's draw in Lyon, Enrique said he believes that it will be a much closer affair when the sides do battle again in the New Year.
Barca travel to the Etihad Stadium, where they won 2-0 last term, for the first leg on February 24 and the second leg is at the Camp Nou on March 18.
"City aspires to the (Champions League) title just as we do," he told his club's official website. "They are a hard rival, one of the hardest that we could have asked for.
"It's going to be a very complicated tie, of that I'm certain.
"To play the return leg at home is not necessarily an advantage," Enrique added. "But I hope in our case it will be crucial."
Barca, who eased into the last-16 as Group F winners with five wins and just one defeat and scored 15 goals with five conceded, are 6.50 to win the Champions League.
Reigning champions Real Madrid, who are currently four points clear of Barca at the top of La Liga in Spain, are 3.60 to retain their European crown.
Leave a comment