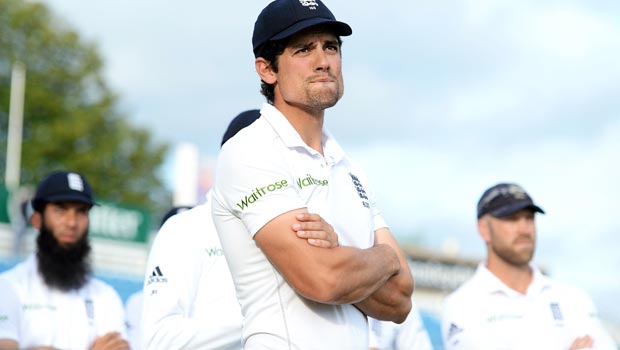 Alastair Cook looks set to continue as England's one-day international captain for the World Cup in Australia and New Zealand ahead of Saturday's squad announcement.
ECB managing director Paul Downton has refused to confirm that the opening batsman had got the nod, but suggested they have now gone past the point of no return and a change now could disrupt the squad more than sticking with the status quo.
The pressure on Cook has been mounting this past year with England's recent defeat in Sri Lanka meaning they have now lost four consecutive one-day series.
Cook's form with the bat in the series ahead of Tuesday's final game in Colombo has also been disappointing with just 87 runs in five innings.
It leaves his average at just 27.27 in his 19 ODIs in 2014 while he has not scored a century since doing so against West Indies at The Oval in 2012.
However, while Downton is adamant that a firm decision on the captaincy for the World Cup will be made by Saturday, he suggested things will remain the same.
He said: "To change (the captain) now, two months away from a World Cup, you actually take more risks in my view."
Downton also picked the positives from Cook's reign as captain and backed him to turn around his own form.
He added: "The facts though are these. Alastair has been captain for three and a half years and, during that time, he's had success.
"In fact, the one time he had his full strength side available, we reached the Champions Trophy final – and should have won it.
"And it's a World Cup in Australia and New Zealand, where he's scored runs before."
England can be backed at 10.00 to win the World Cup early next year, while joint-hosts Australia are 3.40 and South Africa are 5.00.
Leave a comment