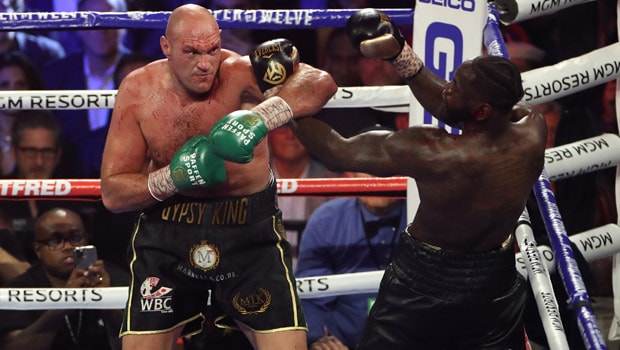 On the 22nd of February, 2020, Tyson Fury showed the world who was the better man between him and Deontay Wilder agree defeating the latter in the seventh round of their second fixture match.
The two had first met in the December of 2018 and ended their match in a draw, the only draw in their fighting records. Before the February fight, they had both gone unbeaten. But all that changed when Fury's punches forced Wilder's corner to throw in the towel, ending the match and crowning Fury as the new WBC champion.
The initial outcome of the match only meant one thing – a unification match between Fury and fellow Brit Anthony Joshua. Joshua was able to reclaim the WBA, IBF, and WBO belts from Andy Ruiz after the Mexican defeated him in June. The unification match would have shown the true champion in the heavyweight division as the four belts would be held by one person.
All that would have happened if not for a clause in the Fury v Wilder II agreement that allowed for the loser of the fight to call for a rematch within 30 days, something Wilder was quick to use. By doing so, the two would have to face each other again before facing anyone else. July 18 was agreed as the date of the fight until the coronavirus pandemic put plans in jeopardy.
With boxing matches being banned everywhere including the UK and the US, it is almost impossible to find a place to hold the match. And the last option to explore would be to hold it behind closed doors, something that would not be supported. So the final option is to postpone the match to an unknown date.
This has pushed back the original plan for a Fury v Joshua match and there are speculations the fight may no longer hold this year because the postponement could lead to the trilogy fight happening in the fall.
Leave a comment