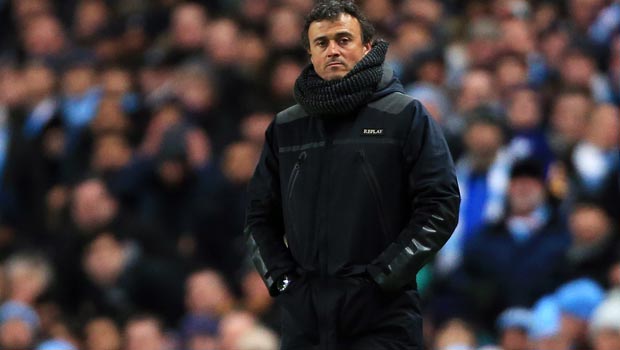 Barcelona have fired a warning to Manchester City by saying they are only concentrating on the last 16 of the Champions League and not on Real Madrid.
City head to the Nou Camp trailing 2-1 from the first leg and they may have been hoping that Barca have one eye on the huge domestic showdown with Madrid at the weekend.
However, that appears to not be the case and everyone in the camp is fully focused on City and making sure they book their place in the quarter-finals.
"It is true that after tomorrow we have a very important match on Sunday against our main rivals but we are not thinking beyond tomorrow," playmaker Andres Iniesta said.
"It is important we are totally concentrated on tomorrow's match.
"We had a good result in the first leg but this is the Champions League. Manchester City have great players that are capable of turning the situation upside down.
"We have to focus on the match and do what we did in the first leg. Manchester City are a team that wants to be in the next round. We need to keep that clear in our minds."
Barca boss Luis Enrique echoed the thoughts of his player, insisting he has not thought for one second about the El Clasico clash.
"There is only one game for us, which is the one we're playing tomorrow, I don't care about the rest, I'm not interested," he said.
Barca are 1.71 favourites to beat Real at the weekend, but for now all eyes are on Manchester City.
Leave a comment