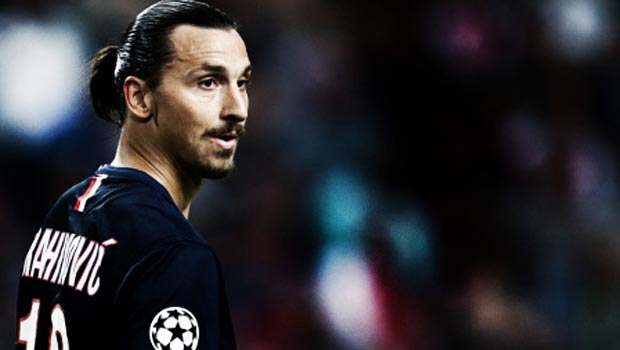 Barcelona coach Luis Enrique has said the absence of Zlatan Ibrahimovic will not affect his preparation for Tuesday's Champions League Group F clash against Paris Saint-Germain.
PSG coach Laurent Blanc confirmed on Monday that the inspirational Sweden striker, who was on target against Barcelona in a 2-2 draw in April last year in the first leg of the quarter-finals, will not face his old club because of a heel injury.
Enrique said: "The absence of Zlatan Ibrahimovic is significant for Paris, but not so much for us as it won't change the way we play. I probably did watch the quarter-final between the clubs, but I don't remember it. I can't remember every match I watch."
Blanc has said he will tell his players to be more aggressive against the Catalan capital club but former midfielder Enrique, who has yet to lose a competitive match since arriving back at Camp Nou in the summer to take charge, said he was not concerned.
He added: "When you're a coach, you develop a natural distrust regarding your opposite number's comments, so we'll see how they play.
We'll need to play very well and show a lot of determination and intent. The most important match is always the next one, so this Paris game is the most important one right now – but we'll have just as important ones afterwards."
Lionel Messi scored twice and created two assists in a 6-0 thrashing of Granada on Saturday and is again expected to take centre stage at Parc des Princes.
Enrique said the Argentina superstar was just as much a team player as he is an individual match-winner and promised a strong performance in Paris.
He said: "Lionel Messi is impressive on so many levels, but he's also our number one defender although we don't talk too much about it. He's a very important player for us, but so are many others: the crucial thing is how they all combine together."
Paris Saint-Germain are currently priced 4.06 in the match betting and the draw is quoted 3.47. The Barcelona away win is available to back at 1.94.
Leave a comment