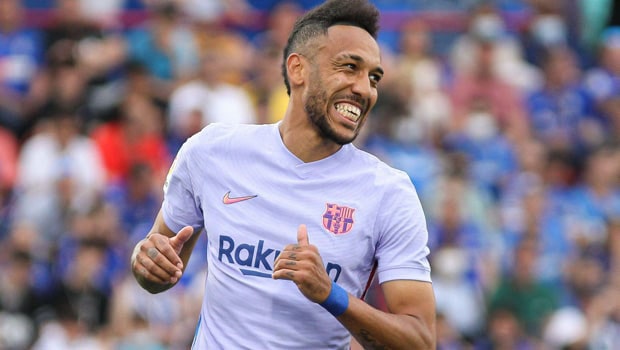 After a forced departure from Arsenal in January, Aubameyang moved to Barcelona as a free agent.
Problems with Arsenal boss Mikel Arteta prompted the departure of the Gabonese player who had shown poor performance and committed several disciplinary offenses.
But it seems that his stay on Spanish soil will not last long, and the player is preparing for his return to the Premier League.
Chelsea manager Thomas Tuchel wants Aubameyang to improve the club's forward line.
Barca wants to receive at least 20 million euros for the scorer, which would be an excellent deal for the Spaniards since they signed him at zero cost six months ago.
Tuchel has emergencies in the offensive zone after letting Werner go to Germany. Chelsea currently plays without a reference striker and hopes to have the Gabonese attacker as soon as possible. 'Auba' has already agreed with the English club for three seasons, but there is still no agreement between the entities, even though Chelsea has raised its offer to a fixed 15 million euros.
Aubameyang has 13 goals in 24 appearances for Barca. However, the arrival of Robert Lewandowski relegates the player to the club's second choice.
Tuchel and Auba know each other well since the German was his coach at Borussia Dortmund, a club where the Gabonese had his best seasons and was a scoring machine.
While the reunion with Tuchel may be beneficial for Auba, it must be remembered that Premier League fans are ruthless, and joining one of Arsenal's main rivals will require the player to have a lot of mental toughness to withstand the comments and boos in the game. the games.
Leave a comment