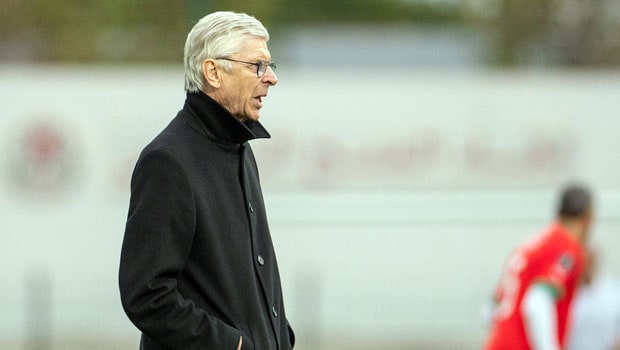 Arsène Wenger's tenure at Arsenal is nothing short of legendary. During his 22-year career as the club's manager, he achieved immense success, none more so than during the unforgettable season of the Invincibles.
In the 2003-04 Premier League campaign, Wenger's Arsenal became only the second team in history to go an entire season unbeaten. This remarkable feat showcased Wenger's tactical genius and highlighted his ability to create a cohesive and formidable team.
But what made Wenger's achievement even more impressive was the style of football his team played. Known for their attacking flair and technical prowess, Arsenal under Wenger were truly a delight to watch on the pitch.
The now ex-Gunner's manager admits the club is currently in good hands thanks to the great job two of his former players are doing. "I worked for this club when I had the experience and capacity to look at the bigger picture," Wenger told club media. "Many times I said I want to work and prepare this club to go even higher up after me, and I wish every day that happens now.
I feel that the effort and the suffering was worth it. Now the club is in good hands; it's in the hands of two ex-players in Mikel Arteta and Edu; I bought Edu when he was at Corinthians and Mikel Arteta from Everton, and they are guiding the club well. I can look at it in a relaxed way!
I feel that Mikel is doing well, making the right decisions, and having an organized team who, for me, can now challenge for the championship. We did it last year, let's get over the line this year.
I'm confident because last year with eight games to go, I always felt we would do it. We invested again a lot this year and strengthened the squad well, so overall I'm very happy with the three signings. We have all the tools to do well and to challenge for the championship."
Leave a comment