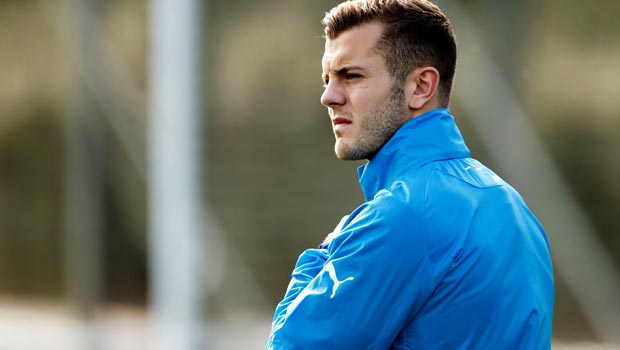 Arsenal midfielder Jack Wilshere has admitted that his side must improve in front of goal if they are to compete for the Premier League title this season.
The Gunners, 21.00 to win the league with Dafabet, were beaten 2-0 by league leaders Chelsea on Sunday.
As a result, they now sit nine points behind the Blues, who look a good bet to win the league under Jose Mourinho.
While Chelsea can count on the firepower of Diego Costa, Eden Hazard and Oscar, Arsenal are missing a number of their attacking players due to injury.
Wilshere admits his side weren't good enough against Chelsea in front of goal and he believes it could cost them later in the campaign.
Speaking about the Gunners' performance, Wilshere said: "At times we controlled the game and that is the difference, at this level when you are playing against a top-class team, when you are on top you have to really make it count.
"We created a few half chances, but we never really made it count.
"You didn't really see Cesc Fabregas or Diego Costa all game and then, all of a sudden, a 50-yard ball from Cesc put it on Costa's foot and it is a great finish, and the game is over.
"We have played well, but at this level, against the top three in this league, when you are on top you need to make the opportunities count and if you don't, then you are going to get punished."
Leave a comment