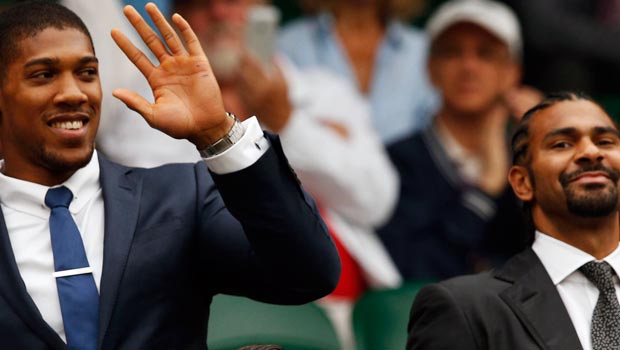 Boxing promoter Eddie Hearn has admitted he would love to make a fight between Anthony Joshua and former heavyweight champion David Haye in 2015.
Hearn will be ringside once again when Joshua takes on Russian Denis Bakhtov on Saturday night. Joshua is expected to be in for a tough battle at the O2 Arena but he has won eight fights inside the distance and is extremely confident of winning.
He is expected to take on fellow Briton Michael Sprott in November but Joshua is expected to be stepped up once again in 2015. Hearn appears to want to push Joshua and has outlined a plan to face former WBA champion Haye.
Haye has been away from the ring after having shoulder reconstruction surgery, which forced him to cancel his planned fight against Tyson Fury.
The Londoner is expected to come back in the near future and Hearn has revealed he wants the two giants to meet in a stadium next year.
He told Sky Sports: "In the world of boxing and particularly in this country, a fight between David Haye and Anthony Joshua in 2015 is a stadium event.
"It's a huge, huge fight with massive potential and I think again the rate that Anthony is progressing – by the time the winter comes round in 2015 – these are the guys that Anthony is going to be facing.
"If he wants to win world titles, these are the guys he has got to demolish on the way and I'm sure that he will demolish these guys as well. I don't think anything is going to stop him."
Leave a comment