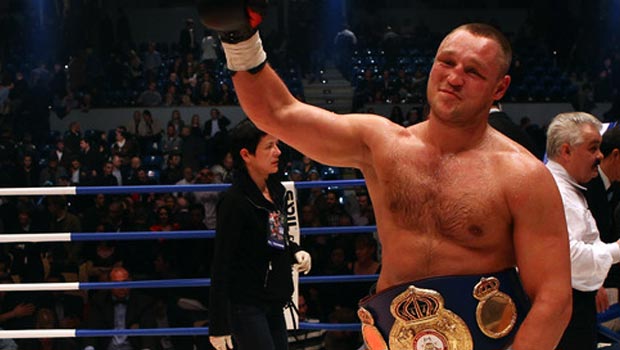 Heavyweight star Anthony Joshua insists he is willing to play the waiting game when he takes on Denis Bakhtov this weekend.
The pair will meet at London's O2 Arena on Saturday night, with Bakhtov expected to be Joshua's toughest test to date.
Joshua, who won gold at London 2012, has won all eight of his professional fights inside three rounds. The British prospect is hoping to gain some much-needed experience against the Russian, who has won 35 of his 47 fights by knockout.
The 35-year-old has won 38 fights and lost on nine occasions but he will provide a huge test for the unproven Joshua.
Instead of attacking early, Joshua insists he will bide his time and his happy to get some rounds under his belt.
He told Sky Sports News: "Bakhtov is a durable guy, it's a WBC international title so remember he is coming to win as well,.
"These are the type of opponents Eddie (Hearn) and my manager are putting me in with now, because they expect them to give me rounds.
"If the stoppage comes I won't hesitate to take them out, but I won't look for it and get caught with silly shots. The game plan is to stick behind my jab, my one-twos, hooks and continue to box.
"The threat is, he has a good jab, he's very busy and he likes to loop over lefts and rights, but I've practiced on defending them. Maybe his strength can lead to his downfall, who knows, because we've counter-attacked most of his strengths in the gym."
Leave a comment