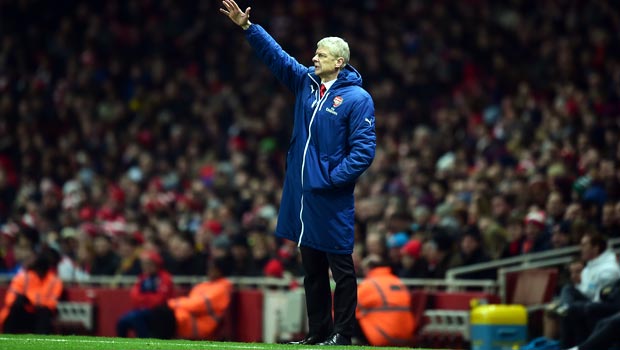 Arsene Wenger insists that he is eager to keep Arsenal fans "happy" after hearing his name ring around the Emirates following his side's impressive 4-1 win over Newcastle.
Wenger has been under growing pressure in recent weeks, with some fans venting their frustration following the 3-2 loss to Stoke last weekend.
The Frenchman was hit with a tirade of abuse as he boarded the train back to London, but his squad have remained fully supportive of his work.
The Gunners did pick up a 4-1 win over Galatasaray in midweek, although their progression through to the Champions League knockout stages had previously been secured.
However, Saturday's performance against Newcastle was scintillating from the north London club and went some way to silencing the critics.
Oliver Giroud and Santi Cazorla bagged a brace each, while Alexis Sanchez once again dazzled to move Arsenal – who can be backed at 28.00 to win the Champions League – to within two points of the top four.
At the final whistle the majority of fans around the stadium voiced their support for the long-serving boss, which delighted Wenger.
He said: "I'm grateful for that and I enjoy it, but the most important thing is the way we play football.
"I think what is most important is that our fans go home happy because we have played well and won.
"My job is to win football games and make people happy.
"What happened last week – I have worked for 18 years in this country and I've been accepted by 99.9 per cent with a big respect. I can take the 0.1 per cent and live with it. My job is to make people happy – if they are not happy, I have to live with it."
Leave a comment