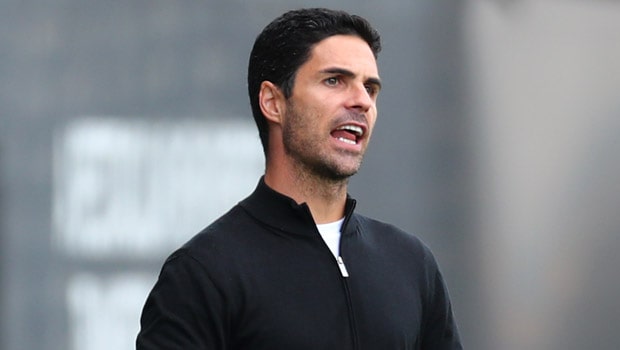 Arsenal is ten games away from their first Premier League title since 2004 after going eight points clear with an emphatic 4-1 win over Crystal Palace on Sunday just before the international break.
The Gunners have an eight-point lead over Manchester City, who have a game in hand due to their FA Cup engagements.
Mikel Arteta's side were knocked out of the UEFA Europa League on Thursday on penalties by Portuguese club Sporting, with Gabriel Martinelli losing the important penalty.
However, the Brazilian atoned for his miss by opening the scoring on Sunday in the 28th minute before winger Bukayo Saka scored the first of his brace just before halftime.
Martinelli revealed he was happy to score after a tough Thursday evening when he lost a penalty that knocked Arsenal out of European competition this season.
"Very happy; we needed that win, and as I always say, we approach the games as a final, and we did that today. It was a good goal, a good pass from B [Bukayo Saka]. It is life. Not every game; you are going to score and play well. Of course, I was sad and spent the whole night thinking about that penalty, but it is over. I scored a goal today, and we got the three points, the most important thing." Martinelli said.
Swiss midfielder who scored Arsenal's only goal on Thursday, Granit Xhaka was also on the scoresheet on Sunday with a 55th-minute strike. It was his fourth league goal this season from 28 matches, and he has also made five assists in total.
Arsenal's remaining Premier League games include a trip to Liverpool after Leeds United's visit to Emirates immediately after the break.
West Ham United (A), Southampton (H), Manchester City (A), Chelsea (H), and Newcastle (A) are some of Arsenal's remaining games.
There would also be games against Brighton and Nottingham Forest before the season-ending match against Wolves at Emirates.
Leave a comment