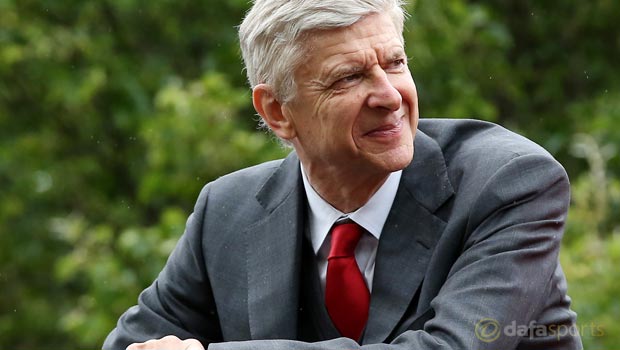 Arsenal boss Arsene Wenger says there is a chance he could bring in "one or two" new faces during the transfer window but has ruled out making major alterations.
The Gunners have so far made just one new signing this summer, bringing in Petr Cech from Chelsea but they have been linked in the press with a whole host of other players.
The north London outfit were said to be interested in Morgan Schneiderlin but lost out to Manchester United in the race to sign him, while Barcelona forward Pedro is believed to be another target.
Having ended last season strongly, Wenger says he will not be making major changes to his squad, insisting the current crop of players are good enough to challenge champions Chelsea for the Premier League title.
However, he has not ruled out making up to two more signings should the right player come on the market for the right price.
He said: "I don't close the door on new signings but part of the success of a team is the level of cohesion and what is important to me is how we move forward from last season, otherwise it will not be enough (to win the title).
"For me that cohesion is much more important than finding a miraculous player who wins you everything.
"I believe we did move forward in the second half of the season.
Winning the FA Cup gives you something else because when it comes to a semi-final or a final you have to win. Nobody asks you how you feel when you lose. When there is a trophy at stake it is a big thing and that attitude is very important to us now."
Meanwhile, Wenger has revealed Arsenal will start the season without topscorer Alexis Sanchez after giving the Chile international an extended break after his Copa America exertions.
The former Barcelona star will not return to training until August 3 and Wenger says he will not be ready for competitive action until three weeks after that, meaning he will miss the Community Shield against Chelsea and the league games with West Ham and Crystal Palace.
He added: "He will be back on August 3 and it will take him three weeks to be competitive, although with Alex it could be a little bit less.
"He went into the Copa America a bit jaded because he had a long season but when it mattered in the final against Argentina, he was always provoking and he had the guts to take the final penalty. That was typical Alex."
After finishing third last season, Arsenal are available at 5.00 to win the Premier League, while they are priced at 7.50 to retain the FA Cup for the third year in a row.
Leave a comment