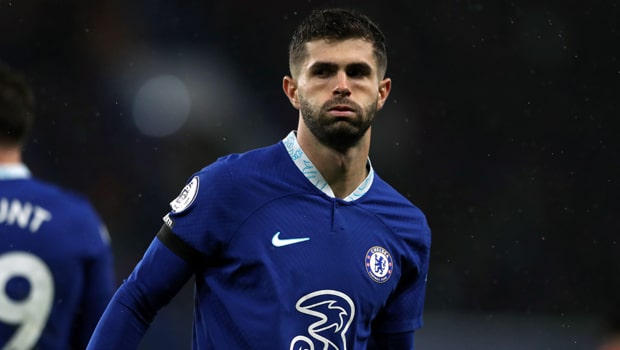 AC Milan seems to be confident of securing a deal for Chelsea midfielder Christian Pulisic, as the USA international wants the move.
According to reports in Italy, Pulisic and his representatives are urging Chelsea to accept the latest improved offer from Diavolo, having turned down the initial bid.
This has put Milan in a confident mood as they also inch closer to signing Tijjani Reijnders from AZ Alkmaar.
According to reports, this is because the duo are determined to join the Rossoneri and have already agreed on basic personal terms. So what's left unresolved are the transfer fees between clubs.
Although they appear trickier to achieve, the latest reports say they are very close to making both deals stick.
Calciomercato.com reported that Pulisic and his representatives are asking Chelsea to accept the most recent proposal from Milan, which is around €20m, including bonuses.
This is slightly lower than the sum offered by Lyon, which Pulisic is not interested in.
Meanwhile, a figure around  €22.5m has also been doing the rounds in various sources, but both are still well below the €25m asking price.
Pulisic, who has a year left on his deal at Stamford Bridge, has already refused a bigger offer from Olympique Lyonnais with only Milan only on his mind.
Milan's proposal is worth €19m, including add-ons for Reijnders, but AZ Alkmaar wants more guarantees than splitting it between fee and performance-related bonuses.
But the gap is closing, and the Rossoneri are confident it will be resolved soon.
Milan is ready to make some reinforcement, especially in their midfield, having sold Sandro Tonali to Newcastle United while Brahim Diaz is injured and could give a long layoff.
As things stand, they are not stopping with the addition of Ruben Loftus-Cheek alone, as his former teammate could join him at San Siro to continue their midfield partnership.
Written by Oladipupo Mojeed
Leave a comment