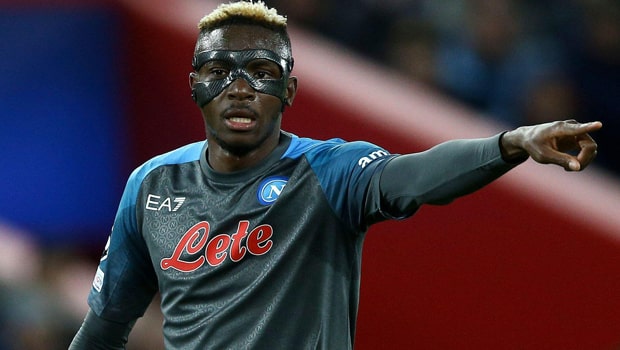 Following an outstanding season with Napoli, Nigerian striker Victor Osimhen finds himself at the center of attention, with numerous top European clubs vying for his signature. Osimhen's remarkable performance helped Napoli secure their first Serie A title in 33 years, scoring an impressive 31 goals in 39 appearances across all competitions.
As speculation surrounding his future intensifies, it has been revealed that Osimhen has his sights set on joining only two clubs this summer, with Manchester United and Real Madrid fitting his criteria.
Osimhen's exceptional campaign has opened up a world of opportunities for the 24-year-old striker. Leading European clubs, including Manchester United, Chelsea, Liverpool, Bayern Munich, and Paris Saint-Germain, have expressed interest in acquiring his services. Osimhen's lethal finishing ability and impact at Napoli have made him one of Europe's most sought-after forwards.
According to former Napoli midfielder Salvatore Bagni, Osimhen has narrowed down his options to two clubs. The Nigerian striker has no plans to return to France or Germany, as he has already played in both countries. Additionally, he has ruled out Liverpool and Chelsea due to their absence from the UEFA Champions League. Bagni believes that Osimhen's ideal destinations are Manchester United and Real Madrid, showing a lack of interest in other clubs pursuing him.
Manchester United, in particular, has prioritized the acquisition of a new number nine this summer. The departure of Cristiano Ronaldo and the limited goal-scoring contributions from loan signing Wout Weghorst has left the Red Devils heavily reliant on Marcus Rashford. With Osimhen on their radar, Manchester United is expected to launch an offensive to secure his signature, bolstering their attacking prowess.
Leave a comment