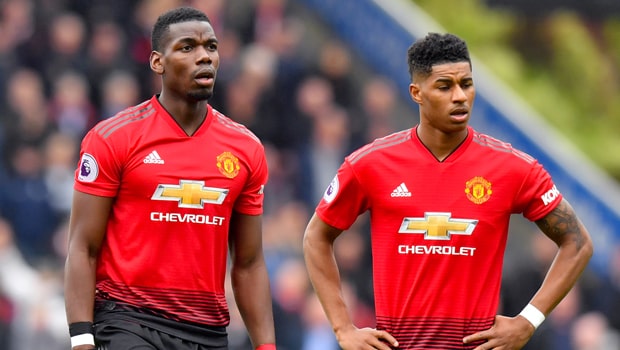 Each job, no doubt has its hazard.
In football, one of them is an injury from a bad tackle which could be career-threatening.
Injury has taken second fiddle to an ugly trend that is about to take over the game, which is referred to as racism.
No doubt, racism has been a prevalent issue throughout the world, particularly towards African Americans who have been at the wrong end of the stick throughout the history of sports around the world.
Former international, Samuel Eto, Ghanian midfielder, Kevin Price-Boateng, English players, Raheem Sterling, Danny Rose have all suffered open racism abuse from some set of fans.
It has led to players leaving the pitch, and some games were stopped as a result of the action.
Recently, some top players suffered a different form of racism abuse despite so much effort and campaign against the act by different football association to bring unity into the game. They include Manchester united pair, Marcus Rashford, and Paul Pogba, Chelsea striker, Tammy Abraham, Reading defender, Yakou Meite. These lads suffered abuse because they lost their respective spot-kicks.
One tends to wonder why the attack on black players via the social media with top footballer missing theirs at one time or the other and the got patted on their backs.
As the ugly trend continues to rare its head, taking over the social media space, what can be done to curb this?
A day boycott was successfully organized in April by the Professional Footballers' Association to stem the tide, but all to no avail.
The incidents surrounding racism according to available statistics by anti-discrimination charity Kick It Out have risen from 192 to 274 last season, which is close to fifty percent rise.
The statistics call for attention despite some measures taken by the regulators of the game; closing some certain end of the pitch, clubs banning fans who made racist remarks, but the ugly trend continues.
It can be noted that many players have suffered the same fate suffered by these top players but the decisions taken by the stakeholders had been seen not to be hard enough to send a strong message but what can be done to stop this act?
For instance, Belgium has significant problems with racism, which is not only confined to football. Charleroi defender, Francis N'Ganga was abused at Club Brugge, and the Standard Liège winger Paul-José M'Poku complained of abuse in successive games at Lokeren and Brugge the same week.
This led to arrest of 29 persons in May after fighting broke out following a derby between Antwerp and Beerschot-Wilrijk where racism featured racist and antisemitic banners and chants, and last month several Standard Liège players, including M'Poku, were racially abused by fans of Kortrijk, the club escaping sanction on a technicality. In September, the Mechelen assistant coach, Frederik Vanderbiest, was banned for three matches and fined €1,500 for racially abusing the Union assistant coach, Abder Ramdane, during a First Division B match. Simon Burnton
According to Kick It Out,  which uses it apps or website to receive racism reports there were 109 reports of discrimination (not just racism) at the grassroots level last season – and 40% of those were in under-18 matches.
This statistic means that there is a lot of work needed to be done in the grassroots of football as it seems, that's the root of the cause.
With Wilfred Zaha, who said that he had been called monkey on several occasion, but thanks to a life coach who helped him manage the trauma, there is certainly a lot more to do to fight this.
The same situation has been witnessed in Bosnia, Bulgaria, Croatia, England, Russia, and other top European countries either through rash behaviour, banners, and other illustration that has affected the game psychologically.
With a lot of pressure on the regulators of the game and other stakeholders to ensure there isn't a repeat of the incidents, it remains to be seen how much of an effect it will have on the game and players.
Leave a comment