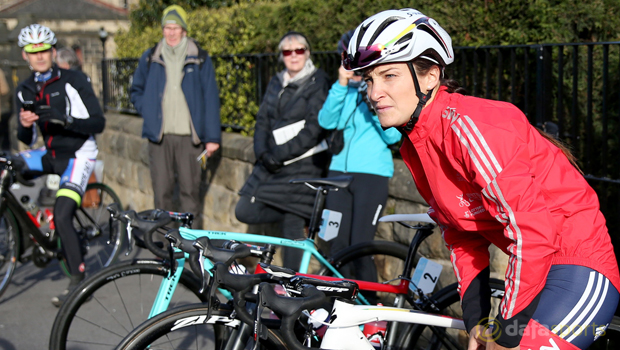 Lizzie Armitstead has admitted she is now able to fully focus on the Olympic Games after she successfully appealed against an anti-doping charge related to three missed drugs tests.
The 27-year-old was facing a suspension after failing to explain her whereabouts for three of her recent missed tests.
Armitstead took the ruling to the Court of Arbitration for Sport (CAS) and it ruled that the UK Anti-Doping's control officer had failed to follow procedure in August 2015, the date of the first missed test.
The world champion can now focus her attention on the Games, where she will compete in the women's road race and the 27-year-old is one of the favourites for the event.
With the possible suspension now behind her, the Otley-born star insists she is relishing the chance to compete in Rio.
She said in a statement: "I have always been and will always be a clean athlete and have been vocal in my anti-doping stance throughout my career.
I am pleased that CAS has accepted my position, having provided detailed information demonstrating the situation around my strikes.
"I understand how important it is to be vigilant in my role as a professional athlete and realise the potential implications this could have had.
"I would like to thank British Cycling and the team around me for all of their help and support.
I am very much looking forward to putting this situation behind me and firmly focusing on Rio again after what has been an extremely difficult time for myself and my family."
Leave a comment