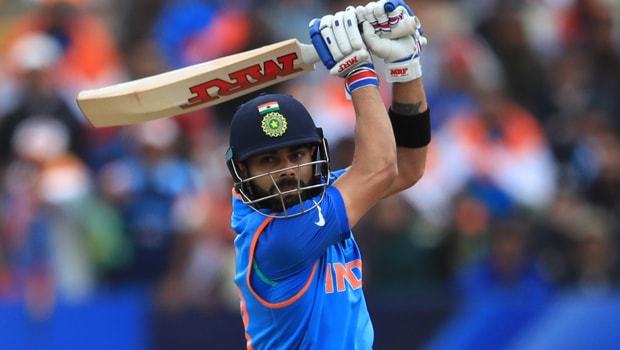 Indian skipper Virat Kohli almost single-handedly kept his side in the first Test against England at Edgbaston and said it was a challenge to bat with the tail.
An enthralling second day of the Test began with England losing the final wicket of their first innings and ended with them losing their first of the second.
However, in between was a true captain's innings from Kohli, his 149 coming out of an Indian total of 274.
That meant they finished just 13 runs behind England but without their skipper, their fate may already have been sealed. They struggled from 50-0 to 182-8.
That left them well adrift of England with just two wickets remaining but despite the last two batsman Ishant Sharma and Umesh Yadav scoring just five and one respectively, India scored another 92 runs for those last two wickets, getting them near to England's total.
They also had the bonus of taking Alastair Cook's wicket before the close to set up a fascinating third day.
The second day though was all about Kohli and he said his only motivation was to get India's total to within sight of England's 287.
He said afterwards: "It wasn't only about getting to the three-figure mark, but also to capitalise on the hundred.
I was very disappointed when I got out because I thought we could've taken a 10-15 run lead. But, in hindsight, we wouldn't have been able to bowl then."
On batting with tailenders for much of his innings, he said it was a challenge but was proud of the way they responded.
"I think it was an outstanding effort from them and I have to give a lot of credit to them for getting us this close," he added.
"They stuck in there, supported me really well and I'm very proud of both of them and happy with the effort."
England are 1.67 to win the first Test with India 2.40 while the draw is now 26.00.
Leave a comment