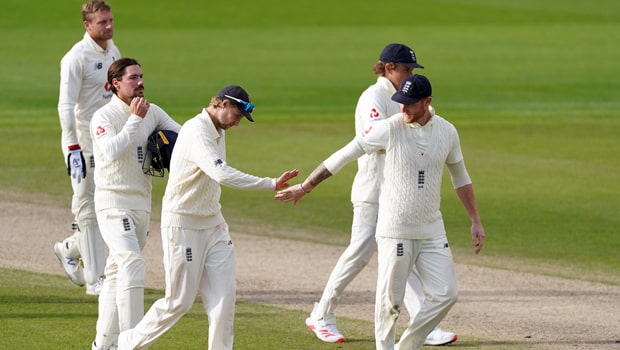 England has tied up with West Indies after winning the second Test on Monday. Ben Stokes, who was the man of the match, helped his side win the Test with a 113-run victory against their opponent after making an unbeaten 78 off 57. That was after he scored 176 in the first innings. Stuart Broad was also instrumental to England's success after picking 3 wickets in the first innings.
Both sides played incredibly well, and it was difficult to tell who would have emerged victorious until towards the end of the match. England began their second inning with 37-2 and was soon leading by 219 after scoring 92 in 11 overs. Broad later improved England's lead to 37-4 after making his wickets.
The West Indies side had Jermaine Blackwood and Shamarh Brooks to thank for their performance. The two were able to produce a century after making fifties each. Stokes broke that alliance, and that was the beginning of West Indies decline.
Captain of the West Indies, Jason Holder tried to deliver his country, teaming up with Brooks but was bowled by Dom Bess. After a very long day, with England managing to almost 15 overs, West Indies lost after making just 198, making England the winner.
But people could not just celebrate after the game as the man of the match, Stokes, appeared to have been holding his groin area, causing speculations that he may have been injured. But Stokes dispelled every fear by stating that he was okay and would be available for the next game.
The victory also put Stokes ahead of Holder in the ICC's Test Rankings For All-Rounders with an aggregate score of 497. He is the first Englishman to attain the position since Andrew Flintoff achieved the same feat in 2006.
The third Test would start on Friday, July 24. Whichever team wins would get the Wisden Trophy.
In other news, the Men's T20 World Cup, which was meant to hold in Melbourne, Australia between October and November, has been postponed and would instead hold in 2021 and 2022 between the same months.
Leave a comment