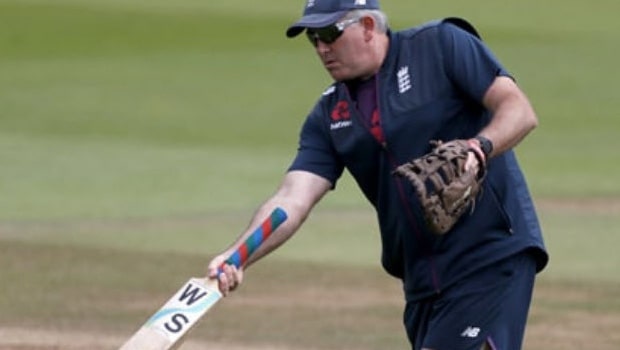 Coach of the English squad, Chris Silverwood, has explained that despite their loss in the just concluded four-Test series in India, England has what it takes to do better in the future.
Although England won the first Test, they failed to capitalise on that advantage and lost the remaining Tests, putting part of the blame on poor pitch conditions. Their loss earned India a spot in the World Test Championship final. But Silverwood believes that all of this would propel England forward and help them in the upcoming Ashes in Australia this year.
Speaking after England's loss, Silverwood talked about the rotation policy, which was in force during the last Test in India, describing it as a policy that worked. During the four Tests, several of the players missed one or two of the Tests as a way to ensure that they get enough rest and were not too overworked ahead of England's busy schedule this year. He said, "We talk about working our way towards the Ashes and I want the squad to arrive there fit and in form. I want to make sure that everyone arrives at that point in as good a place as possible. I don't think it's acceptable to push someone till they break and then try to pick them up then."
He also spoke about the recent defeat and described it as "a few bumps in the road." He then said, "The experience, although it will hurt – none of us like losing a series – it won't alter our outlook on what we're trying to achieve. It's an experience which will hopefully help galvanise the side."
According to Silverwood, his aim is for England to rise to No. 1, a vision he shares with skipper Joe Root; "The vision that Joe and I have got is that we become world No 1 and that we not only do that but we stay there. I think we've got the talent to do that – a very good mix of experience and youth – but not everything is going to go our way. We won six [away] Test matches in a row, but we know we're not the finished article."
Silverwood also stressed the fact that they took the Test series in India seriously, contrary to some opinions in some quarters, and that everything that was done, including the rotation policy, was all for the benefit of the players.
Leave a comment