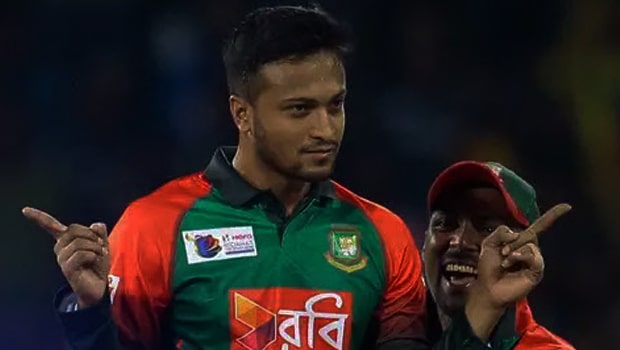 Shakib Al Hasan's future in this season's Indian Premier League is in doubt after Bangladesh made a request for him to join up with their World Cup squad immediately.
The 32-year-old is currently enjoying his second season in the IPL with Sunrisers Hyderabad, although he has only featured in one of their seven games to date this term and that was back on March 24.
Shakib has now been named in Bangladesh's squad for this summer's World Cup where he will act as vice-captain to skipper Mashrafe Mortaza.
There is certainly no underestimating Shakib's worth to Bangladesh, as he is the second highest ranked all-rounder in Test, one-day and Twenty20 cricket.
Bangladesh cricket board president Nazmul Hassan has now confirmed the team are keen for Shakib to join up with the rest of the squad immediately so their preparations for the World Cup can begin in earnest, although that decision ultimately rests with the player and the Sunrisers.
"Our camp is beginning," Hassan said. "I have asked to send a letter to Shakib immediately to come back. Let's see how he responds to this."
Despite his lack of game time in the IPL this season, it would certainly be a blow for the Sunrisers to lose Shakib.
Tom Moody's team have only won three of their seven matches to date this term and they are next in action on Wednesday when they welcome the Chennai Super Kings to Hyderabad.
The Sunrisers are priced at 2.00 to win that game, with or without Shakib, while the Super Kings, who sit top of the IPL standings, are available at 1.80.
Leave a comment