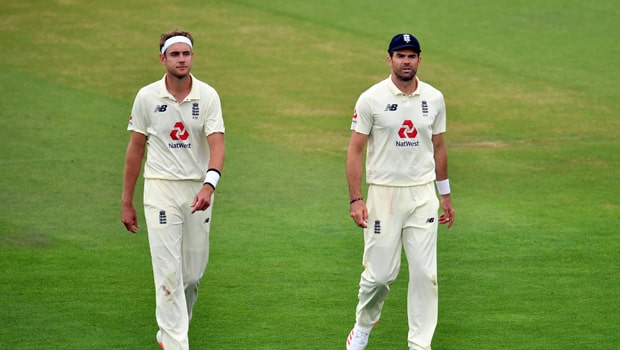 As England prepares for their third Test against India which begins on Wednesday, February 24th, skipper Joe Root has said that it is possible to get James Anderson and Stuart Broad on the same squad ahead of the next fixture.
England is currently level with India after a poor performance at last week's test and they are currently seeking a win in their next two Tests to allow them qualify for the World Test Championship. To achieve that, one of the things they may have to do is to field their two best match bowlers, something that does not happen often.
Both bowlers have been alternating their appearance in Tests for a while now and have only played together seven times in the past two years. There is a forming consensus that both bowlers might not play in the same game again but Root has said that people would only be wrong to think that both players would not do anything together again.
He said, "They have got a chance. The things they have produced, especially in the last couple of years, have been a reason they are up there with the top three bowlers in the world. They are consistently getting better, the older they get. They are using their experience to their advantage all the time. I'm sure there will be opportunities where they get to play together in the near future and much further down the line as well."
But the duo is not the only addition Root is thinking of making to the squad. There are indications that Jofra Archer could be available for the next Test. Root described him as a "world-class performer" and hopes that he would be fit enough for the next Test after being away due to an elbow injury. Zak Crawley and Jonny Bairstow are two other players that could make it to England's squad for their remaining Tests.
Leave a comment