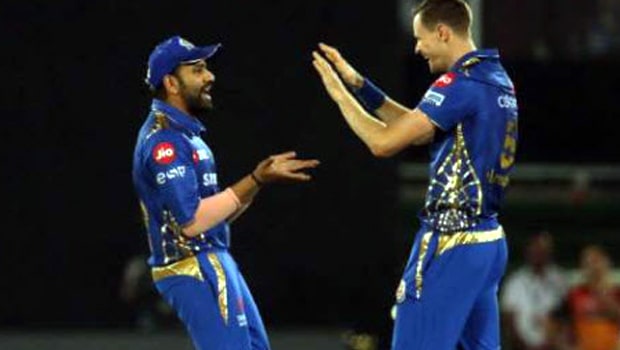 Mumbai Indians skipper Rohit Sharma says his team have gone through a tough training session and are ready to take on the Chennai Super Kings on Friday.
The teams meet at MA Chidambaram Stadium in the IPL with the Super Kings top of the table and the Indians in third with 12 points from their 10 matches so far.
With the top four qualifying for the playoffs, Chennai are almost there with Mumbai fighting it out with the rest but the Indians won their home match against the Super Kings by 37 runs earlier this month, ensuring Chennai will be keen on revenge.
However Rohit Sharma has prepared his team well for the return game, having his team undergoing extensive training which he says has gone well this week.
In a video released before the game, Rohit said: "We had a very tough training session today. We fielded for about good 45 minutes and there was some running drills as well, which everybody took part in. I think today was good.
"Everybody gave their efforts and I can't ask for anything more because that is the effort that is required when you are towards the fag end of the tournament. You need everybody to be together and this little break probably must have done good for everyone."
After the match with the Super Kings, Mumbai take on Kolkata Night Riders home and away and a home match with Sunrisers Hyderabad in their remaining league stage matches.
In the playoffs the teams finishing first and second play each other in a qualifier, the winner going straight through to the final, the loser playing off against the winner of the third v fourth eliminator to reach the final in Hyderabad next month.
The Super Kings are 2.88 are to win the IPL this year with the Indians 4.00 and the Sunrisers are priced at 7.00.
Leave a comment