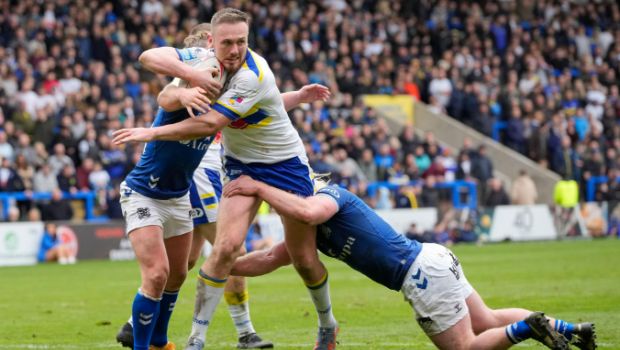 Amidst a gripping battle in the Europe Region Qualifier held in Edinburgh, Ireland, and Scotland emerged victorious, securing their coveted spots in the ICC Men's T20 World Cup set to take place in the USA and the West Indies next year.
Ireland's qualification came in a rather unusual manner, as their match against Germany was abandoned without a ball being bowled. Having showcased their dominance by defeating Italy, Denmark, Austria, and Jersey in previous encounters, Ireland's passage to the main event next June was confirmed, leaving them unbeaten in the qualifying tournament.
Scotland, equally determined to claim their place on cricket's grand stage, left no room for doubt as they secured a commanding 33-run victory over Denmark. Guided by the charismatic captain, Richie Berrington, Scotland's blazing performance saw him hammer an astonishing 60 runs off just 32 balls, featuring an impressive display of four sixes and as many fours.
Posting a competitive total of 159-7 in a rain-shortened contest of 18 overs per side, Scotland's dominance was further cemented by Brad Currie's exceptional spell of 3-18, ensuring Denmark could only muster 126-7 in response.
With this compelling triumph, Berrington's men surpassed Ireland in the seven-team standings, setting the stage for a thrilling face-off between the two sides to determine the ultimate victor of the qualifying tournament.
Reflecting on the momentous achievement, Ireland's captain, Paul Stirling, expressed delight in accomplishing their primary objective of securing a coveted spot in the upcoming T20 World Cup. "While it's true that we'd rather have achieved qualification on the field, we're delighted to have achieved our primary objective of qualifying for next year's T20 World Cup," Stirling said.
Although the ICC Men's T20 World Cup is still over a year away, fans can already anticipate the performances and captivating clashes that next year's tournament promises to deliver. Both Ireland and Scotland are set to seize the opportunity to go for gold as they set their eyes on becoming the world champion.
Leave a comment