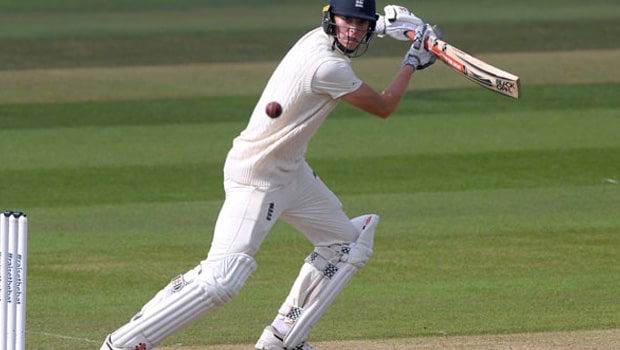 As England prepares for their final Test match in India, they are quite optimistic about winning the match for the Test series to end in a draw.
India currently leads the four-Test series 2 – 1 after beating England by 10 wickets last week at Ahmedabad. England won the first Test match but have faced a hard time since then, partially putting the blame on poor pitch conditions. If England wins this next Test, they would put an end to India's 12 series winning streak.
Speaking on the possibility of a win on Thursday, English batsman, Zak Crawley expressed hope in the fact that England can do better in their next Test.
Crawley, who was the only English player to make a half-century in their third Test, had this to say in a virtual press conference; "Yeah, I think it will be a very similar pitch this week. It wasn't easy to score for sure, but it was the same for both sides, and they played very well compared to us. So, we had our chance to bat first and did well, and unfortunately, we didn't play well as we needed to. India would be very disappointed with a drawn series and we would be very happy with that. It would be an unbelievable winter if we could pull off four out of six Test matches."
Crawley believes there is definitely a way back for England and all they have to do is to bat really well in their next game. Even though England has lost their bid for the World Test Championship, Crawley believes they should still put in their best in the fourth Test; "It is a massive game. Obviously, a big game for them (India), they want to be in the World (Test) Championship final, so it is still lots to play for, whether it is the Test championship or not, you want to win every Test match playing,"
Leave a comment