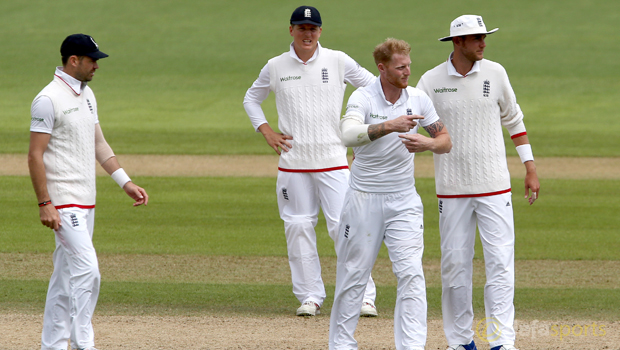 England all-rounder Ben Stokes remains hopeful he will be available for the final Test against Pakistan.
Stokes will miss the third Test, which starts at Edgbaston on Wednesday, due to a calf injury he sustained in England's victory at Old Trafford, which levelled the series at 1-1.
The final Test will take place at the Oval on August 11 and Stokes hopes he will be involved, but he stressed he won't rush a return and risk his long-term fitness.
After the Test series is complete, England and Pakistan will contest a five-match ODI series and Stokes is confident he will be available for the opener on August 24 if he does fail to recover in time for the fourth Test at the Oval.
"I've got to be careful not to rush back," Stokes told the Daily Mail.
"If you rush back too early from calf problems you can end up doing more damage if they've not healed 100 per cent.
That decision will be left in the hands of the medical team. "It's bitterly frustrating. Especially after working so hard for six or seven weeks to get back into the team [following knee surgery].
"My next target is to further my chances to be fit for the fourth Test. If that doesn't happen then I've got a bit of time to get myself fit for the one-dayers.
"I'm travelling down to Birmingham on Monday afternoon to see the doc and the physio. It's another chance to get some more treatment.
At least being down there for three or four days might speed things up.
"Saying I'm optimistic of playing in the fourth Test may be a little bit much but I'm doing everything I can to get myself fit."
England are 1.61 to win the third Test, a draw is 3.60 and Pakistan are 5.25.
Leave a comment