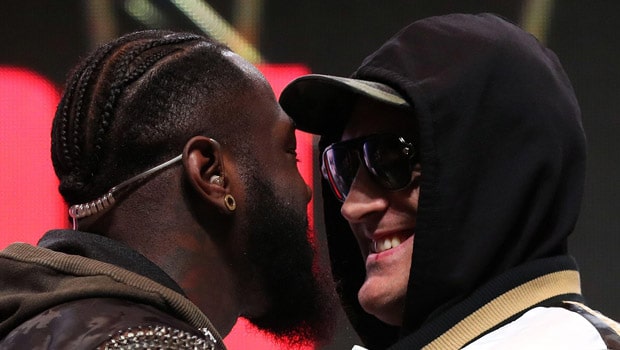 It is official; there would be no unification fixture between Tyson Fury and Anthony Joshua this year as Fury has signed the fight contract for this third fight with Deontay Wilder.
This is coming after an arbitrator ruled that Fury would have to honour the fight agreement signed in 2019 and face Wilder for a third fight before September 15. The ruling did not call for the cancellation of the Fury vs. Joshua fixture but since that fight had been scheduled for August 14, it was best to just cancel it, to the displeasure of millions of fans around the world.
Last week, AJ came for Fury on social media, accusing him of using his (Joshua) name to chase clout, claiming that Fury knew that the fixture for Wilder was still going to happen one way or the other. Fury signed up for the trilogy fight on Saturday and, in his usual manner, has vowed to smash Wilder and end the fight in one round. He said, "You're getting smashed. When I say smashed, I mean smash, smash, smash, bang. You're getting knocked out. End of. One round, you're going. I've got your soul, your mojo, everything."
Joshua also has problems of his own as he is mandated to face Oleksandr Usyk to defend his WBO title. The WBO has given Joshua 10 days to fix a date and strike a deal for the match. But according to Usyk's team, Joshua is already up for the fight and an announcement would be made soon.
For a unification match to happen in the future, both men (Joshua and Fury) have to win their upcoming fights. Joshua successfully defended his IBF title last year against Kubrat Pulev. Fury won the WBC belt last year after defeating Wilder in the seventh round. Can both men produce same victories again? That is the question on everyone's minds. However, Joshua and Fury's promoters are hoping for a unification fixture in December if both men defeat their opponents in the upcoming fixtures.
Leave a comment