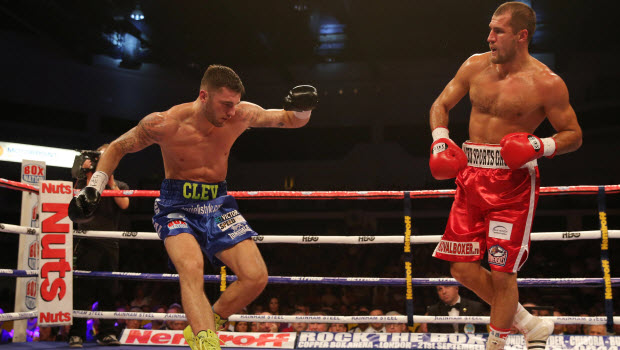 Andre Ward has warned Sergey Kovalev not to underestimate him when they meet in the ring at the weekend.
The undefeated pair face off in the early hours of Sunday Morning, with Ward hoping to claim his Russian opponent's WBO, IBF and WBA light-heavyweight world titles.
Kovalev has made no secret of his desire to dictate the bout on his terms and says he is ready for a "street fight" in Las Vegas.
The American is ready for anything, however, and believes that, like in many of his previous fights, complacency could hinder his rival when they step into the ring.
Despite both being ranked among the best 'pound-for-pound' fighters in the world, Ward feels Kovalev is underestimating him and has described him as a "bully" who he feels is trying to intimidate him.
The 32-year-old says he is ready to trade blows with the 'Krusher' and is confident he has what it takes to emerge with the belts. "I am just going to be me," Ward told Sky Sports News HQ.
"Whatever it is going to take to leave with those three titles and become a five-time world champion, is what I am willing to do. "He is a big bully and he talks a good game. He tries to intimidate with 'he does this, I am going to do that'.
Well, do it, and then see what happens. "For every action that he has in there, [there] is going to be a reaction and he just needs to understand that."
Ward is 1.75 to win the fight, with the draw 26.00 and Kovalev 2.10.
Leave a comment