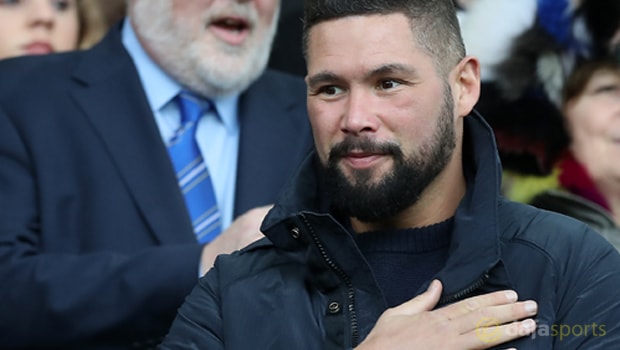 Tony Bellew says he will 'end David Haye's career' when they meet for the second time at the O2 in London in December.
The British heavyweights have confirmed a second meeting in the capital after they fought out a thriller early this year.
Their memorable meeting back in March saw the 'Bomber' shock the boxing world with a TKO win, Haye having suffered an Achilles injury midway through the fight.
With a successful operation undergone since the pair will meet again and Liverpudlian Bellew has promised a similar outcome, as he be believes Haye won't have the stamina to go with him for 12 rounds.
"I will have the exact same attitude I had going into the first fight – win at all costs. I will be victorious on December 17 and I will end David Haye's career.
Another loss to me closes the curtain on the Hayemaker," said Bellew. "This isn't personal anymore, it's strictly business. This is just another fight."
Bellew has given up his WBC cruiserweight title to remain in the heavyweight class and face Haye. He will be targeting a second win to increase his opportunities for further heavyweight bouts.
"He's another year older, the body is more worn and he won't be able to live with a younger, fresher and more active fighter.
He just can't sustain the tempo and pace once we go past three or four rounds," Bellew added of his opponent. "It's a very dangerous fight but I am looking forward to it."
Haye meanwhile suggested that lightning will not strike a second time for Bellew and has promised to avenge his defeat.
"He somehow won the lottery in our first fight, but believe me, he won't win the lottery twice," he said.
Leave a comment