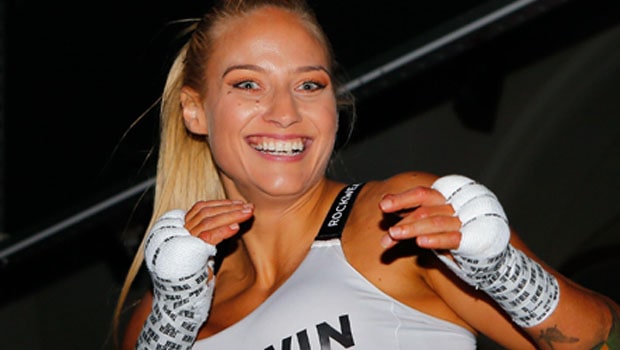 For true football fans, supporting their team is more than just a hobby – it's a way of life. And when it comes to the Premier League, the passion and dedication of these fans is taken to another level. They are willing to do whatever it takes to support their team, even if that means traveling across the country or spending thousands on tickets and merchandise.
The atmosphere in Premier League stadiums is unrivaled, with fans creating an electric buzz that can be felt throughout the entire stadium. These passionate supporters never fail to provide a deafening roar during matches that can inspire players and intimidate opponents alike. They are known for their unwavering loyalty, sticking by their team through thick and thin regardless of results or form.
Fans show their support even more when their club is on the brink of relegation. Such is the case with Australian boxer Ebanie Bridges who is a die-hard fan of Leed United.
The IBF bantamweight world champion sent a motivational message to the club during an interview with talkSPORT.
"Hey guys, if you stay up I'll flash my boobs," she joked before bursting out in laughter.
"I'll get in that locker room, pull my shirt up and flash my boobs or something like that.
"I'll kiss you, anything. Whatever, I'll give you a free subscription to my OnlyFans.
"Please Leeds stay up, don't f***ing disappoint me."
With only two games to go, Leeds United needs to win these two games, but it also depends on what Everton and Nottingham Forest do to stay in the top flight. We'll see if Bridges' promise motivates the players.
Leave a comment